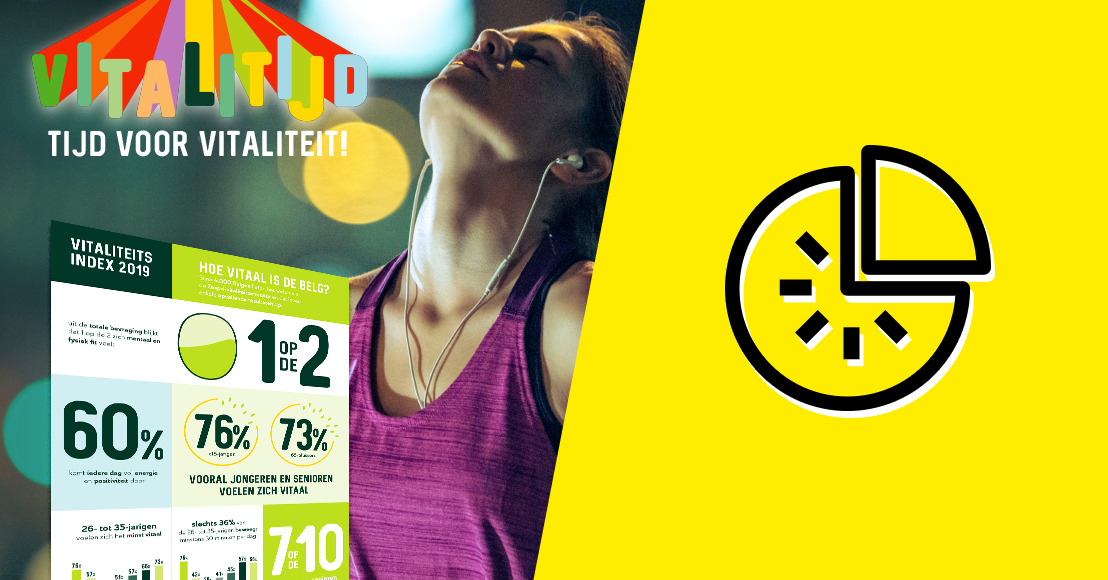 Zespri and HeadOffice make time for vitality
Friday, November 15, 2019 — HeadOffice and Zespri Kiwifruit create a swirling feelgood campaign around vitality. Zespri and HeadOffice let their creative juices flow for a rock-solid awareness campaign about vitality. Because if one thing's certain, kiwi fruit are thoroughbred energy bombs! But how do you translate those vitality vibes into a vibrant campaign?
HeadOffice went flat out for the concept of 'Vitalitijd', with the baseline, 'Make time for vitality'. To answer the ultimate vital question, 'What's a Belgian's vitality rating?', HeadOffice developed the Zespri vitality survey. And did that ever pay off? A mere two weeks later there were 4,000 participants, 1 Vitality index and heaps of striking results on the table. It appears that 1 in 2 people feel mentally and physically fit, women have more vitality than men, and people in West Flanders have the most vitality of all, who would have known? National media, including DH and Het Nieuwsblad devoured the figures.
HeadOffice designed a dedicated vitality page on the Zespri website with a snappy vitality video, bite-sized infographics and smart tips and tricks to give yourself a real vitality boost.
And best of all? The results from this vitality campaign form the dream basis for segmented content marketing. Do you feel our heart already beating a little faster? The strong foundations of this feelgood campaign give Zespri the opportunity to carry on surfing these vitality vibes smoothly in the long term!
Discover the very first Belgian Vitality Index via www.zespri.eu/benl/