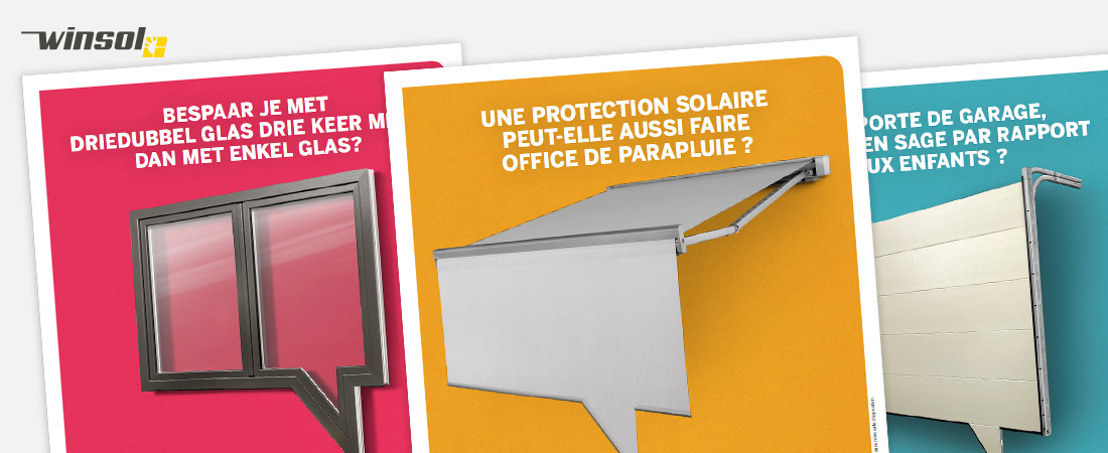 Winsol offers tailor-made answers thanks to Head Office
Wednesday, February 22, 2017 — After a short round of consultations, Winsol decided to entrust Head Office with its communication activities. Winsol, which is primarily known for its outdoor roller blinds, has substantially expanded its product range over the years. All Winsol products - whether windows, doors, patio covers or garage doors - comply with the company's core values of comfort, economy and energy awareness.
Head Office developed a new 360° positioning, based on Craftsmanship and Real Partnerships, which also inspired the recent Batibouw campaign.
In line with its principles of data-driven content marketing, the agency developed a campaign that allows prospects to ask questions online about the various product categories. The Winsol experts rely on their years of experience to formulate high-quality answers, which are then used to create new and organic user-generated content.
Marketing Manager Jens Hautekeete: "We were looking for an agency that can assist us in the long term with omni-channel campaigns that create awareness and generate leads. Head Office's team, who deliver omni-channel content starting from data and CRM, was a natural match for us."