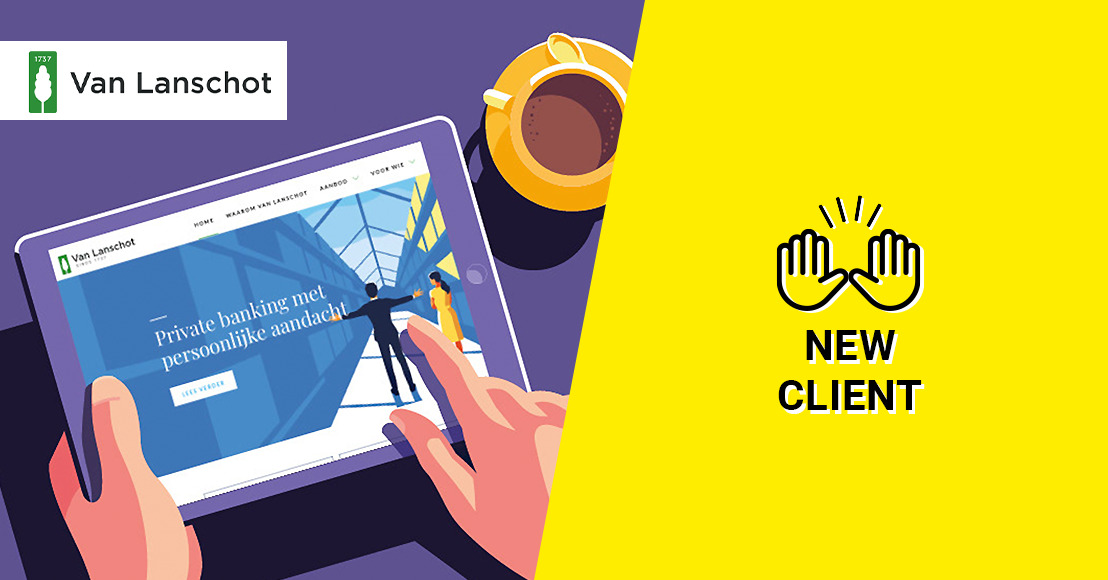 Van Lanschot selects HeadOffice as its new communication partner
Tuesday, March 8, 2022 — Van Lanschot has selected HeadOffice as their full-service communication partner after a pitch. Van Lanschot is one of the oldest independent private banks in Europe. In Belgium, Van Lanschot offers private banking services for assets starting at EUR 500,000.
The bank's ambition is to continue to grow in Belgium, so the marketing team was looking for a strategic and creative partner who can help build the brand in the long term. To this end, a pitch was organised via PitchPoint, after which HeadOffice came out as the best candidate.
'HeadOffice convinced us thanks to their strong strategic and creative proposal supported by the team's broad (financial) experience.' Ilse Delcour, Van Lanschot Head of Marketing Communications.
A long-term investment
As a strategic partner, HeadOffice intends to help shape the Van Lanschot narrative in the Belgian market. Specifically, this means that HeadOffice will become the full-service agency for Van Lanschot. The 'portfolio' includes: the development of the right communication and touchpoint strategy, creation and roll-out of creative campaigns, optimisation of the digital communication, content strategy, and creation and makeover of the website.
'Van Lanschot is the type of customer we like to serve. We are eager to work for such a driven team and to become their strategic and creative sparring partner.' Dorothée Mortier, Account Director