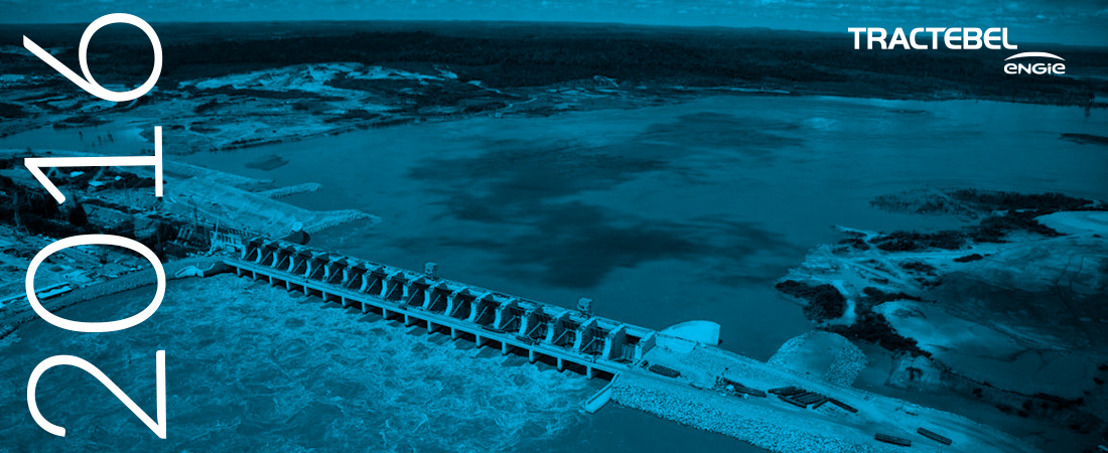 Tractebel and Head Office see the light
Monday, July 31, 2017 — Global engineering company Tractebel chooses the thorough approach of Head Office for their Activity Report of 2016.
Together, Tractebel and Head Office made a beautifully designed paper Activity Report which focuses on the people behind their prestigious projects. And what's a better fit for Tractebel than an Activity Report powered by solar energy? The cover titles will only be fully visible when held in the sun.
The report includes an exclusive interview with two renowned partners (who are active in the energy and infrastructure sector) and an abstract of Boudewijn Decrop, the 4th Belgian winner of the prestigious PIANC De Paepe-Willems Award. It also incorporates a nice selection of projects Tractebel has realised worldwide in 2016.
The printed Activity Report has been enriched by a dynamic webpage showing Tractebel's vision of the future. With this project Head Office has demonstrated that content in both print and online not only completes but even strengthens each other.
At the helm of the Energy Transition, Tractebel provides a full range of engineering and consulting services in the energy, water and infrastructure sector throughout the life cycle of its clients' projects, including design and project management. As one of the world's largest engineering consultancy companies and with more than 150 years of experience, it's Tractebel's mission to actively shape the world of tomorrow.
Evi Malcorps Operational Director, www.headoffice.be
Jeroen De Jong Creative Content Director, www.headoffice.be