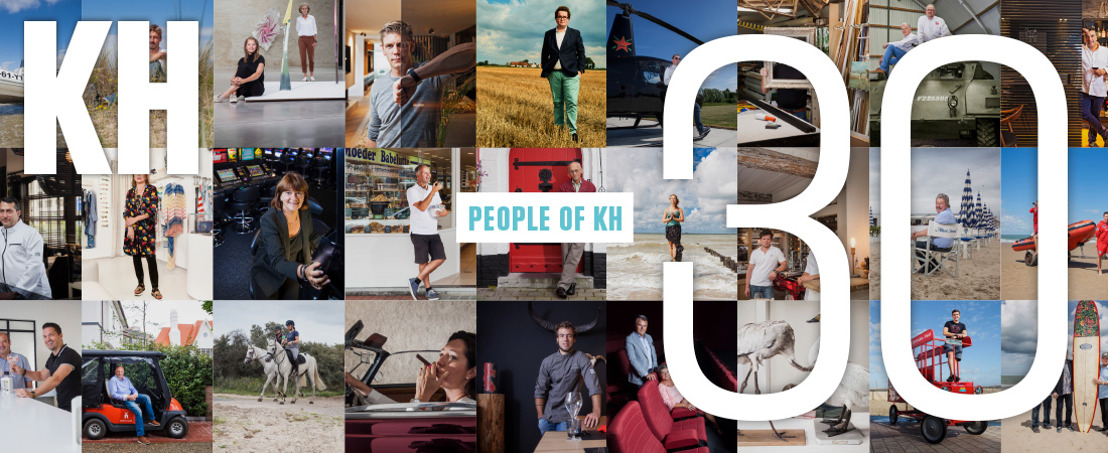 Tourism Knokke-Heist and Head Office together for 30 editions
Monday, October 16, 2017 — With a special anniversary edition, Head Office is publishing yet another powerful magazine for Tourism Knokke-Heist for the 30th time.
Ever since the first edition was published seven and a half years ago, Head Office and Tourism Knokke-Heist have joined forces to create KH Magazine. "Our KH lifestyle magazine addresses the needs of our customers. The thousands of people who have a second home here and are thus motivated to shop, enjoy the peace, sun, sea, beach, terraces and nature during their holidays and at weekends. It also surprises our own residents with wonderful stories on their doorsteps," says Tourism Councillor Anthony Wittesaele.
KH Magazine is a high-quality glossy with a strong focus on high-end lifestyle and fashion, exactly the kind of products which can be bought in Knokke-Heist. Of course, the beauty of nature and the municipality's bustling cultural life are not left out.
The magazine is distributed four times a year to residents, people with second homes in Knokke-Heist and visitors to the Knokke-Heist tourist office. This means the right content reaches the right readers through a high-quality medium. KH Magazine demonstrates that print content can fulfil its unique role in a compelling content strategy because of its high-quality look and feel, its tactile experience and its lasting character.
The special 30th edition features 30 striking portraits of local heroes, as well as people who have fallen in love with Knokke-Heist. The portraits were taken by photographer Johannes Vande Voorde, who has worked for such titles as De Morgen, De Standaard, The New York Times, etc. The ultimate showpiece is his shoot with Mike Love, Bruce Johnston and Jeffrey Foskett of The Beach Boys, who talked about their legendary concert at Knokke 30 years ago.
Evi Malcorps Operational Director, www.headoffice.be
Jeroen De Jong Creative Content Director, www.headoffice.be
Pieter Berwaerts Head of Strategy, www.headoffice.be