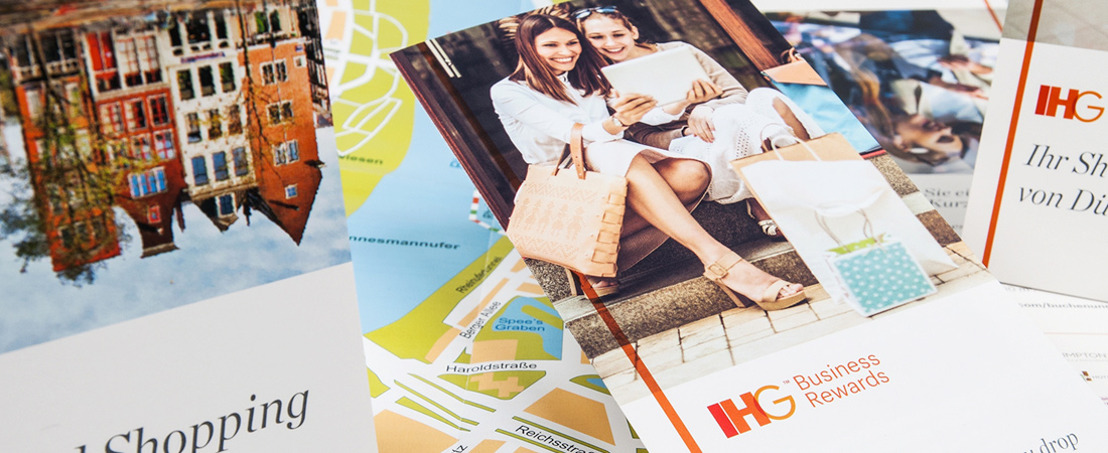 Need some new business attire?
Book, Meet & Shop till you drop!
Monday, December 26, 2016 — A personal assistant is always at his or her boss's beck and call. But sometimes the PA also wants to be pampered too. The InterContinental Hotels Group came up with a loyalty programme that literally suits these all-round miracle workers to a tee.
A two-night stay in a deluxe hotel with a shopping budget of €1,000 and a personal stylist to boot? That is the least we can do for all those PAs who book business trip after business trip for their boss. And who spare no effort to make sure that this business trip goes seamlessly.
That is why we created the Book, Meet & Shop till you drop loyalty programme for the international IHG chain. The more rooms and meeting rooms a PA books, the greater their chances of winning this amazing weekend treat! A fun extra is the pretty and handy IHG shopping map that lists all the must-sees and must-eats in Düsseldorf or Amsterdam. So for once the PA doesn't have to do all the groundwork himself or herself!