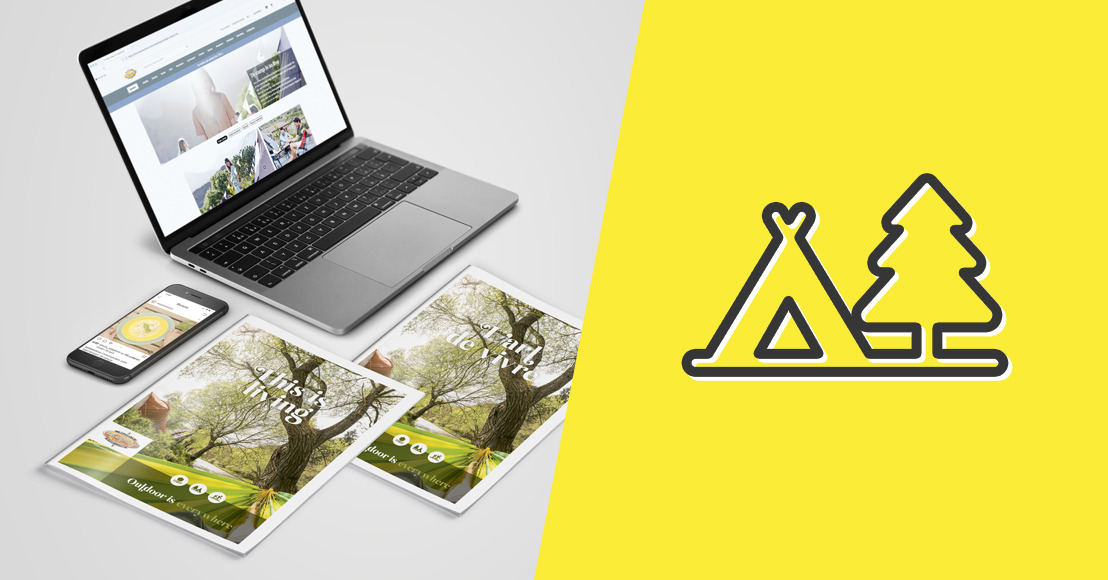 This is Living! HeadOffice & A.S.Adventure set you up with a well-equiped summer
Monday, July 12, 2021 — 'This is Living!' The cover of A.S. Adventure's new outdoor brochure is clear as day. More than ever, this summer is a season to be spent outdoors. And with an all-out multichannel approach, HeadOffice and A.S.Adventure make sure everyone gets a shot at discovering the outdoor department's dynamic range.
Show us what you got
Loads of (prospective) A.S.Adventure customers still think the outdoor department is camping and only camping, consisting mainly of premium-line tents, sleeping bags, and mats.
How wrong they are! A.S.Adventure's outdoor department is the place to be for anyone who loves life – a message A.S.Adventure wanted to convey clear-as-day through a multichannel approach covering print, online, and social media.
This is living
Blissfully lounging on your terrace or creating a cosy spot in your own garden? How about unwinding at a campsite in the Ardennes, cycling for miles along trending bikepacking routes, or camping in a bivouac area? The only thing that matters is that you're outdoors! And A.S.Adventure? It's the place to be to pick up the gear you need. A.S.Adventure teamed up with HeadOffice to make that message crystal clear this summer, with an inventive multichannel content strategy:
The 'This is Living' multichannel strategy consists of:
A printed leaflet that combines inspiration and tips and tricks with over 120 inspiring products. 100,000 copies of this leaflet were printed and distributed through the shop.
Three inspirational online campaign pages with relevant content and linked products. These pages are distributed via mailings.
A smart social media campaign on Facebook and Instagram during the summer, raising awareness and boosting traffic.
This content campaign is also the product of A.S.Adventure and HeadOffice's tight collaboration. The retailer took care of the shoots and production, and the online content and mailing layout. HeadOffice took care of the copy and graphic design of the printed leaflet, social media strategy, most of the social media posts, and all online copywriting.