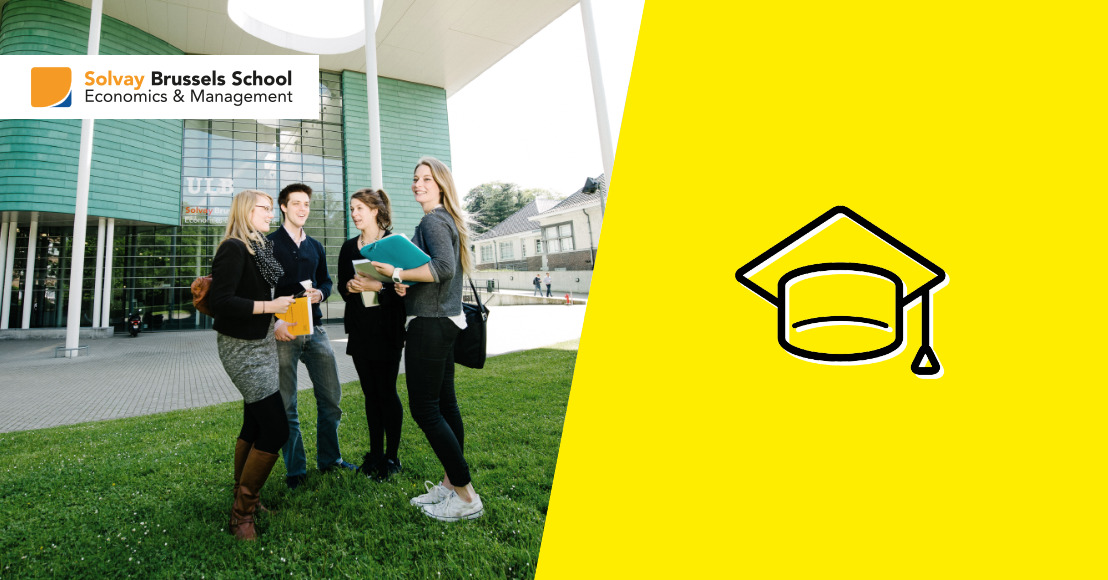 Solvay Brussels School releases its strategic plan with the support of HeadOffice
Wednesday, April 20, 2022 — With a new strategy for the next five years called 'We are Ernest', the Solvay Brussels School of Economics & Management (ULB) has chosen HeadOffice to communicate this strategy via different channels.
With the upcoming 120th anniversary in mind, Solvay's management team has developed a 2021-2026 strategic plan inspired by its founder's desire for excellence and entrepreneurial spirit. The aim? Building on the legacy of Ernest Solvay and shaping the future to ensure that the Solvay Brussels School remains relevant and effective in these changing times.
Together with HeadOffice
HeadOffice set up the communication around the 'We are Ernest' strategic plan, in particular via a white paper distributed to the entire school ecosystem. In addition, HeadOffice will also implement a faculty-specific strategy to help optimise the way in which it communicates.
Together, we will be Ernest!