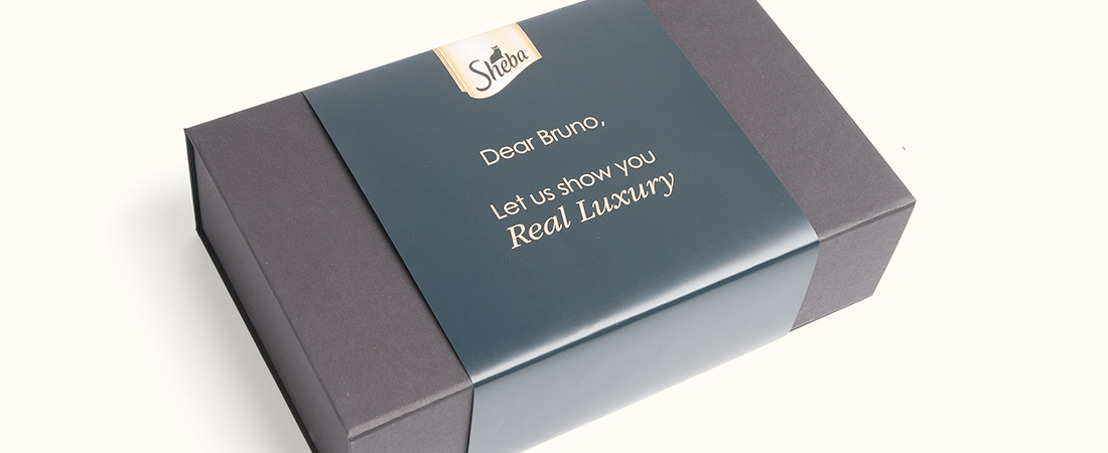 Around the table with Sheba
So what are retailers served?
Thursday, January 26, 2017 — How do you get as many retailers as possible keen to try the latest products that a brand is about to launch? Right, you send them a plate.
Or a bowl in this case, because we're talking about Mars Petcare, which owns pet food brands such as Sheba, Whiskas and Pedigree.
During the annual Trade Days, retailers who sell Mars Petcare products are invited to discover the newest products. To make sure that as many of these new products make it onto supermarket shelves, the idea is of course to get as many retailers as possible to attend the Trade Days. That's like tossing Head Office a bone!
We started by creating an invitation that referred to one of these innovations, namely soup for cats. Without revealing anything about the product innovation of course, as the idea was to retain an element of surprise for the guests! So guests received a luxurious box containing a gold bowl and a spoon, with a napkin on which we printed the actual invite. We can assure that the new product had guests licking their chops at the Trade Days!