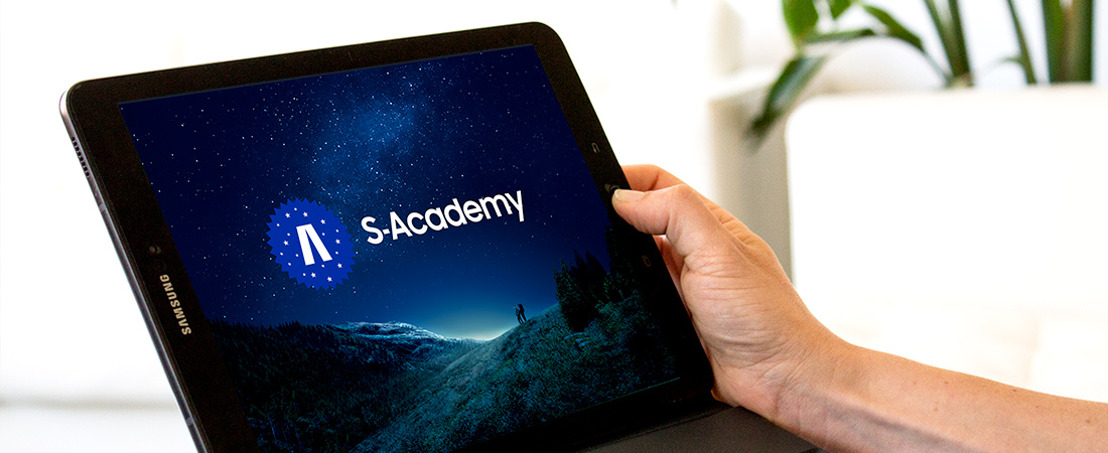 Samsung sees numbers skyrocket thanks to Head Office
By choosing Head Office, Samsung has seen a steep climb in the number of users and engagement on the S-Academy.
Samsung S-Academy aims to educate the user about all things Samsung. Every device salesperson in Belgium has a personal login for this platform. For them, Head Office created interesting trainings worth the effort of completing them. The first improvement was to create lifestyle videos that give the salesperson real life inspiration to talk about Samsung with their own potential customers. This is not a dry sum up of facts, but it shows how the device can become a natural part of the customer's life. ​ Of course, the video also gives the features of the device. Besides this, a factsheet of all the specs and finally an interactive quiz about every detail of the new device are also made available.
Secondly, Samsung and Head Office recently started to reward active users with an incentive program, designed to keep users hungry, but also satisfied at the end of the device-training road.
The results speak for themselves. Last month, the S-Academy saw a rise of 4 percent in users, a whopping 42 percent growth in the amount of completed trainings, and an increase of 37% in questions answered on the entire platform. This means that the platform not only gained new users, but existing users were more active. They recently learned all about the new Samsung Galaxy S8, but all other trainings have also seen an increase in participation.
Head Office and Samsung continue to work closely together to assure this growth in the future. Keep an eye on our blog to see more exciting projects coming up!