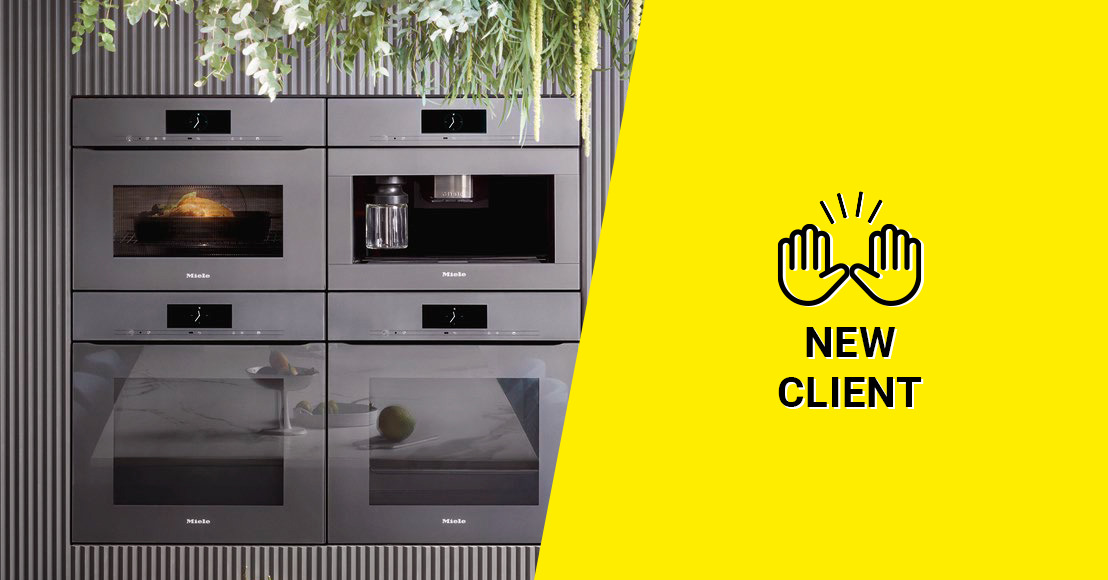 Pitch & win! Social recipe from HeadOffice is Miele's favourite flavour
Friday, February 12, 2021 — Miele as the 'most desired' brand of kitchen appliances on social media? HeadOffice sank their teeth into the briefing and managed to convince Miele.
Three cheers! After an intensive pitch period in several stages, HeadOffice received the redeeming message from Miele: the pitch is in!
On the menu: a two-pronged pitch
Miele wants to further strengthen the brand's position in the kitchen appliances segment. From young families and design lovers to experienced hobby cooks: Miele wants to offer the ultimate cooking experience, which served as the starting point for a two-pronged pitch.
On the one hand, Miele was looking for a partner to provide a clearly defined social media strategy. In addition, the pitch was complemented by a creative approach to the cooking workshops, with a major focus on influencers and partnerships.
HeadOffice's tasty ingredient? Expert advice!
HeadOffice left the competition – for both parts – behind and will be cooking up the strategic and creative roll-out of the project for Miele. HeadOffice's expert advice and the common theme throughout both stories made the difference. HeadOffice looks forward to spicing things up even more to plate up a delicious outcome!
"We have chosen to work with HeadOffice and are looking forward to the actual roll-out. The influencer campaign looks very promising as well, and we can't wait to introduce the new approach of the cooking workshops to the general public." — Céline Van den Rijn, Marketing Director Miele Belux.