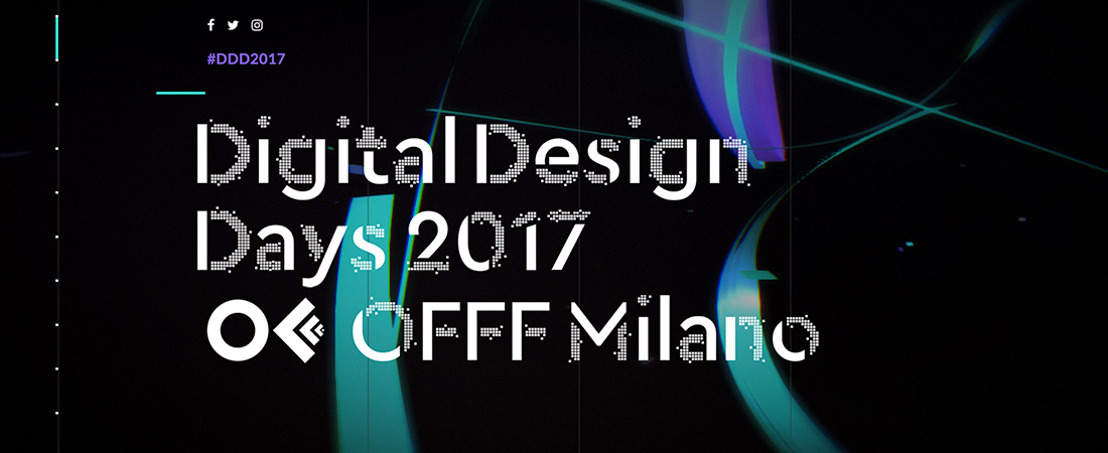 Off to OFFF Milan
Thursday, June 29, 2017 — Beginning of June, the Digital Design Days OFFF 2017 started in Milan. This is the digital extension of OFFF in Barcelona. An inspirational 3-day event where people from 52 countries get together to catch up with what's happening in the digital world. One of our designers, Annemie joined them, and this is what she had to say about the event.
With the help of dozens of digital professionals, you get an inspirational update about new techniques and trends. Great case studies are presented and you learn more about the ins and outs of digital agencies. For example, the Spanish agency, 360VR Barcelona, presented its portfolio. They mostly work with 360° Virtual Reality in social media and campaigns.
Currently, there are 4 platforms where you can use 360°VR.
Facebook (Recoded & Live)
Periscoop Twitter (Live)
YouTube (Recorded & Live)
Vimeo (Recorded)
To get a clear idea of what they do, go to their Facebook page or website.

What are the advantages of a 360° ad/campaign?
360° videos generate more engagement.
Facebook users view 66% more video and watch for 44% longer on average. The interaction that occurs with 360° videos plays a major role here.
They also generate twice as many conversations than a traditional video because of the 'memorable' aspect of the story.
The click through rate is 14% higher than with an ordinary video.
It's innovative, cool, for all ages.
In short, it's a powerful tool for companies.
Bureau Resn also presented an interesting project for HP printers. The brief was, 'Create artistic print created by audio'. They created a site where you can create artwork through sound using 'Synestesia' which you can then share, store or even print yourself. Great interaction between the user and the product. Discover it here for yourself.
Another interesting campaign to see from Resn : Dove Campaign (Unilever U.S.). Using social media, they changed the way that media and social media communicate about female athletes, from traditionally focusing on their appearance to communicating about their sporting achievements.
More about this project:
http://www.dovehaveyoursay.com/ & http://shortyawards.com/1st-socialgood/dove-dear-media.
Annemie Eyckerman Associate Creative Director, Head Office