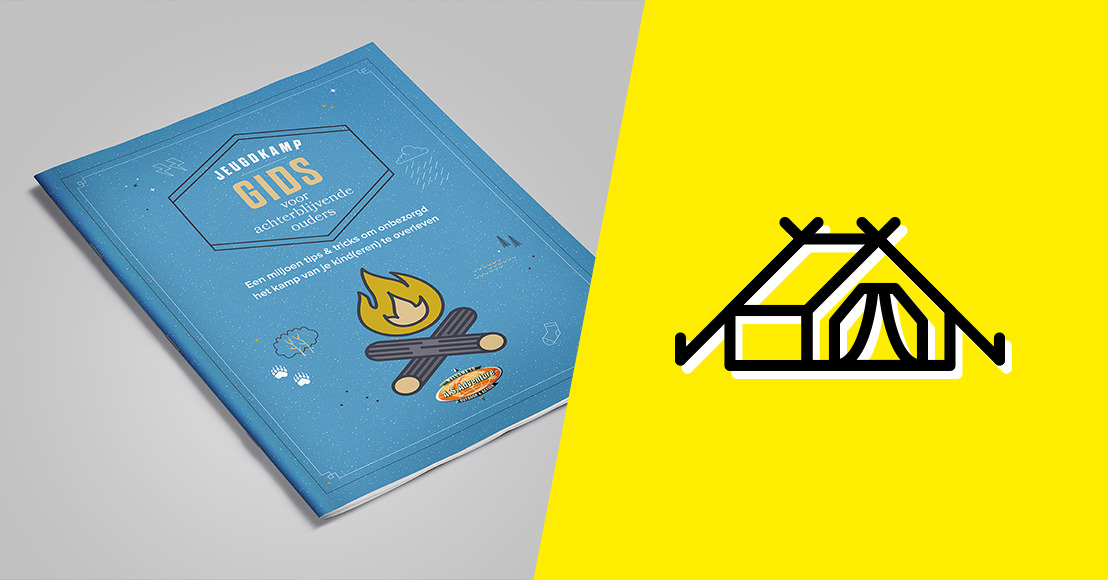 Kids at camp? HeadOffice and A.S.Adventure help the parents left behind
HeadOffice creates an original camp guide full of tips and tricks for parents.
Wednesday, July 10, 2019 —

The summer holidays have officially begun. For those who will shortly see their children go off to summer camp, this is the start of a difficult period. That's why HeadOffice has made a handy supplement 'Youth Camp Guide for parents left behind' to help you survive your offspring's youth camp, packed with playful tips and tricks in pure A.S.Adventure style.

First Aid for camp parents

Will your children get homesick at camp? What if they lose their stuff in the forest? Will they wear clean underwear every day? We all have a little trouble letting go, but for young parents it's an extra challenge. The message from A.S.Adventure? You don't have to worry about your children, they are having fun. It's the parents who could do with a little support. HeadOffice was tasked with creating a practical guide for the worried parents left at home.

Guide with humour

Since humour is the best remedy, the youth camp guide became a playful manifesto to help parents let go of their kids a little. With concrete tips for avoiding homesickness and light-hearted advice on writing the perfect letter, as well as a dictionary to better understand the often meagre account of camp life from your little rascal.

It's a keeper!

Each theme is designed as a small article, with playful illustrations and an airy layout, which gives the youth camp guide a high conservation value. Thanks to the fun natural facts and the poetic concoctions of the A.S. Adventure 'camp poet', this is a booklet that pleasantly prepares both parents and their children for their (first) camp experience.

PS. To send your sprog to camp with all the necessary essentials, A.S.Adventure has released 'the camplete campkit for real camp-kids', a well thought-out, assembled toiletry bag for a clean and safe camp.


The concept, copy and graphic design as well as the production of the youth camp guide come from the creative imagination of HeadOffice. The camp supplement was printed in 135,000 copies in two languages and is distributed via the A.S. Adventure Stores. The content in the supplement is also used in online communication (both via email and on social media).

Want to view the Youth Camp Guide online? It's possible!