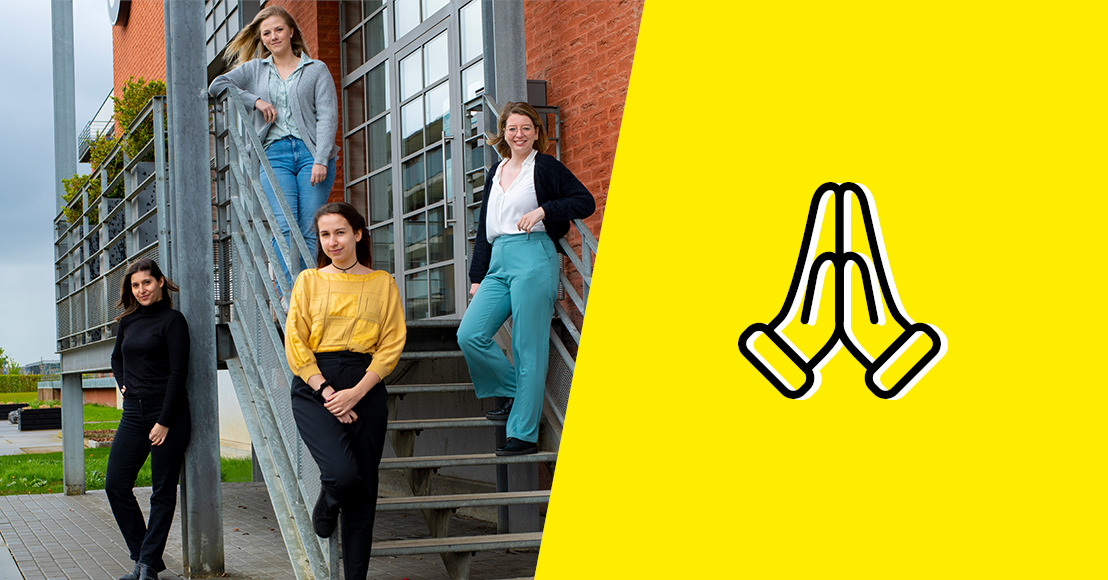 It's a match: HeadOffice attracts four new employees
Monday, May 10, 2021 — This spring, HeadOffice expanded with no less than four new additions to the workforce. With the right people in the right place, the content marketing agency from Leuven is preparing itself for the future. A future in which content strategy and creation play a more crucial role than ever for brands and their customers.
Additional accounts power was added to the Account Team. Joyce Berrier and Elise De Pauw: two of HeadOffice's new strong, passionate account managers.
Joyce Berrier recently became an account manager for Samsung and Lapperre. She gained experience at Nelson Group and Randstad Group. As an avid runner, Joyce puts her best foot forward at HeadOffice to win first place for every project and every client. "Customer service is very important to me. So I want to go the extra mile to really impress customers."
The driven, enthusiastic, and curious Elise De Pauw has also joined the Account Team. She works as an account manager for Zespri, primarily. She gained experience at Done by Friday and Springbok Agency. Elise is an organisational talent and wants to ensure a good balance at HeadOffice between the wishes and questions of the client, on the one hand, and the internal experts on the other. "I really want to make a difference with this mix. Happy clients & happy colleagues = happy me!"
Elena Brepoels strengthens the Creative Team. Until recently, she worked at Trendhuis, but she'll now be a graphic designer in print at HeadOffice. She will unleash her creativity on clients such as the Socialistische Mutualiteit health insurer and Federale Verzekering. "My strength? It's my flexibility. As a designer, I can adapt well to different styles."
And last but not least, Amanda Toro's smile will be greeting you at the reception desk from now on. She gained experience in similar positions and speaks no less than five languages.