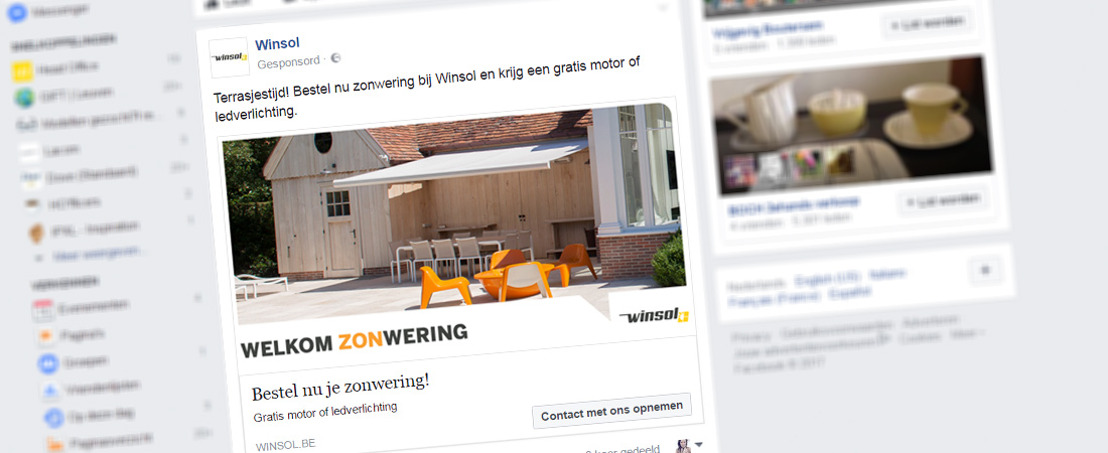 It was a hot summer for Winsol and Head Office
Tuesday, September 5, 2017 — The high spring temperatures didn't blow West Flanders sun blind manufacturer Winsol off course. Together with content partner Head Office, they produced a series of performance ads which could be used flexibly according to the temperatures. And as expected, when the parasol no longer offered enough protection, the sweltering Belgians went en masse to Google and Facebook to find more permanent ways to solve the summer suffering.
Compared with classic display formats (CPM), the performance ads which responded to temperature fluctuations showed a response that was many times higher. In particular the remarketing efforts proved to be very sensitive to CTRs which boosted them. For Facebook remarketing and display remarketing, the results were 10 times higher than average.
Jens Hautekeete (Marketing Manager Winsol): "After these promising summer results, we are already looking forward to ensuring a warm and cosy autumn with our terrace coverings and super-insulating windows."
Evi Malcorps Operational Director
Jeroen De Jong Creative Content Director, www.headoffice.be
Pieter Berwaerts Head of Strategy, www.headoffice.be