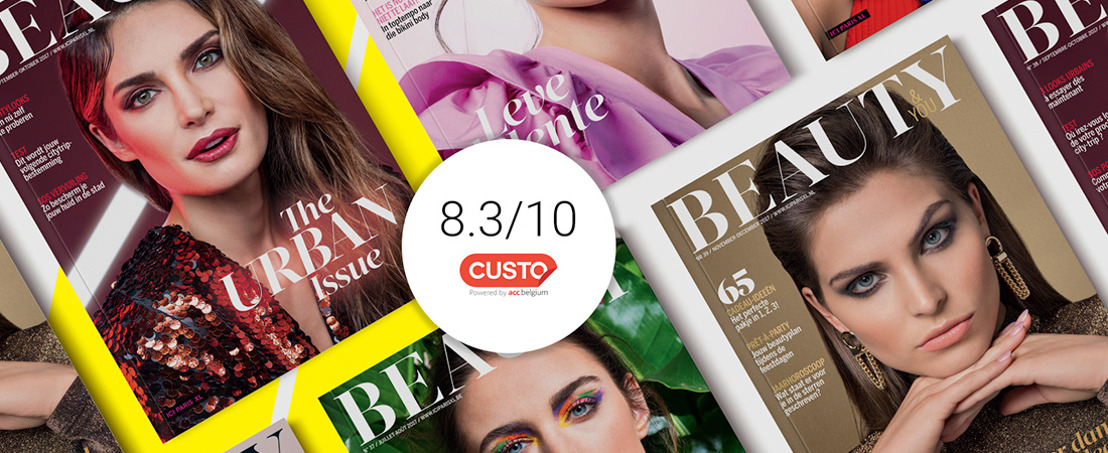 ICI PARIS XL and Head Office, content at its most beautiful
The Custometer reader survey by ICI PARIS XL and Head Office shows that a multichannel approach pays off. The brand's Beauty&YOU magazine once again scored highly amongst its customers.
Beauty&YOU, one of Head Office's many magazines, has been a point of reference for several years. The 76-page magazine, which appears in both online and print versions for the brand's top customers, brings them the latest beauty trends and original tips in a light and airy format. The magazine is a tangible part of the brand's 360° approach which focuses on print, CRM, social media, online content, video, etc.
The biennial Custometer reader survey once again confirms that the magazine is loved by its readers. With a high satisfaction score of 8.3/10 in Belgium and 8/10 in the Netherlands, readers are very positive about Beauty&YOU. More specifically, the magazine scores highly both in terms of strong content and attractive design. Major plus points are excellent photography and inspirational trends. Beauty&YOU is considered the perfect source for the latest updates from the world of beauty.
Olivia Devuyst (Brand & Store Concept Manager Benelux ICI PARIS XL) says, "The magazine is a winning combination of beauty and lifestyle, and is fully geared towards our trend-conscious customers. Something confirmed by the good numbers from Custometer."
The positive results of the research emphasise the importance of print, even in a digital climate where 1 in 6 people read online. Once again, Head Office has proved its position as a successful magazine producer and content creator.