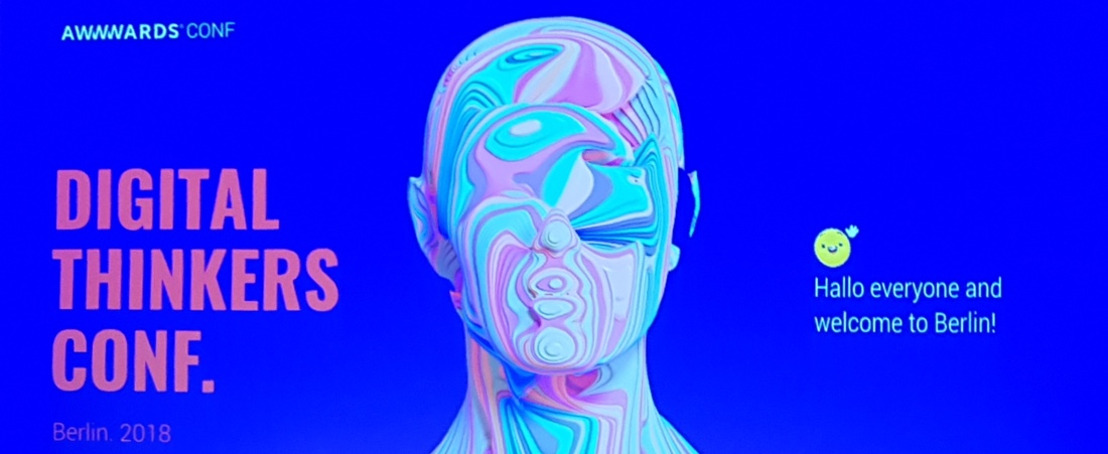 How to anticipate 35,000 decisions a day?
Wednesday, February 21, 2018 — People make roughly 35,000 decisions a day. This causes mental stress and will ultimately lead to decision fatigue. Basically, the more choices we make, the worse our decisions get and this will eventually trigger paralysis, anticipated regret and even self-blame.
Thankfully, we live in a world of connected devices (IoT, Internet of Things) which will help us to learn how users make decisions, and machine learning (AI, Artificial Intelligence) which will start predicting them. The combination of this learning and these predictions will pave the way for a strategic framework in which we can anticipate these decisions and try to optimise our User Experience (UX) in the best way we can.
Our Associate Creative Director Alessandro learned all about this subject, called Anticipatory Design, during a full day workshop run by Joël van Bodegraven at the Awwwards Conference in Berlin. The core principle of the workshop consisted of mapping the entire user journey, and detecting all the touchpoints, high and lows, etc., in order to finally define how we, as content creators, should anticipate our user's decision-making process.
This anticipation will lead to better creation of content ideas in which decisions have already been made for the user and thus create a less stressful interaction and a more positive perception of our product or service. Throughout the conference, Alessandro gained further insights into how and why other people developed products (or services) which tackled the same questions and difficulties we face today. For example, from crafting the ultimate sensory experience for placing that new Swedish sofa in your living room, through an AR application, to translating data and insights into geometrical shapes with correlating colours for that same Swedish furniture manufacturer.
Every single case and project gave a better understanding about how people interpret people, and how we should interpret our users and create, develop and craft experiences based on them, not us. Users are people, and so are we. So UX thinking should be simple, yet applying it definitely isn't. Alessandro learned that UX spans multiple domains (Strategy, UI [user interface], design, etc.) and technologies (web, mobile, AR, VR, etc.) and for most of us, that's usually the glitch.
In every step of your process, people should be the centre of attention, both the people who are making the experience happen as well as those for whom it's actually made. Every day, every new device, every insight, every new piece of technology, gives us new building blocks to add to our UX design process.
Only by continually gaining (more) information about how users interact with our product we can optimise it to gain more users.
Evi Malcorps Operational Director
Jeroen De Jong Creative Content Director, www.headoffice.be
Pieter Berwaerts Head of Strategy, www.headoffice.be