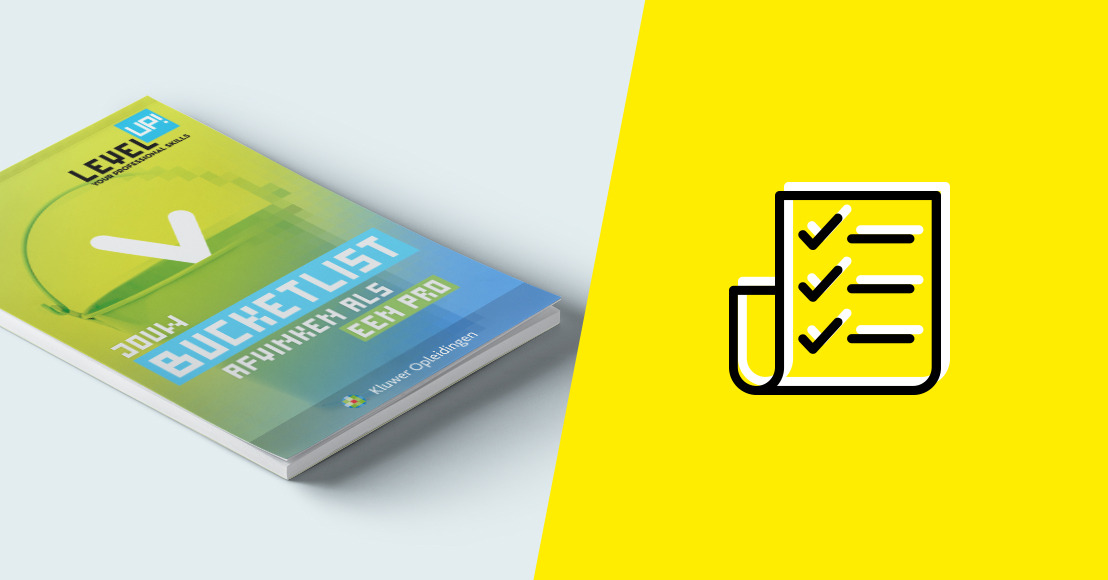 HeadOffice ticks the bucket list for Kluwer Training
HeadOffice presents Professional Skills, a range of courses with an inspiring concept.
Wednesday, June 26, 2019 —

In order to promote the Kluwer Training Professional Skills courses, HeadOffice has devised an inspiring DM concept. With 'Level up your professional skills' they have created a great link between fulfilling your personal dreams and acquiring new professional knowledge and skills.

Just tick the box!

Run a marathon? Fly a rocket? Life would be boring without challenges. The same applies to our professional requirements. Public speaking? Better time management? Within the broad range of Kluwer Training's Professional Skills, everyone will be able to find a goal to tick off the list. From this idea, HeadOffice has set up a creative 'Bucket list' campaign available on the Kluwer Training website, in a clever mail package and dooropener activation.

"Without a strong creative idea, such a list would be very boring. Thanks to this inspiring concept, HeadOffice has given it the perfect boost." Tomek Joos, Product Manager, Kluwer Training

Anyone for a Level Up?

Kluwer Training wants to reinforce your ambitions. Boost your professional skills and give yourself and your career a 'Level-Up'! This is the main message aimed at the B2B target group: professionals and companies - by linking an ambitious or surprising personal challenge to a specific course. HeadOffice has developed the bucket list concept both in print and also digitally, for integration with the Kluwer Training website.

Corporate buckets

Specifically for companies, HeadOffice has created a real eye-catcher that works as a dooropener: an actual 'bucket', full of brochures to be distributed to the professionals within their organisation.
Jeroen De Jong Creative Content Director