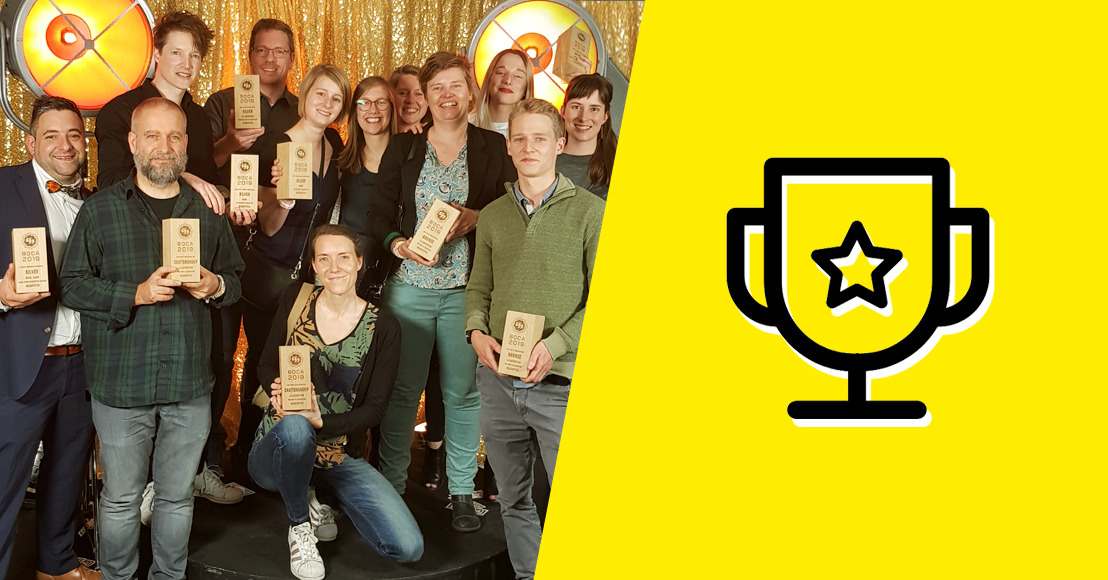 HeadOffice strikes again: 5 BOCA-trophies at Best of Content Awards
Friday, May 10, 2019 — HeadOffice shines five times on the podium of the Best of Content Awards.
Yesterday, the second edition of the Best of Content Awards was organised at Area 42 in Brussels. This year the concept of the award show was 'The Sweetspot Collection'. Four sweet HeadOffice cases got nominated… And like last year, we went home with a handful of tasty candy: a total of five trophies ended up in our backpack.
Content Strategy Awards were given to the most successful programmes, and Content Distribution and Promotion Awards for the most original usage of channels. The third category were Content Craftsmanship Awards, for the most creative and innovative content items in specific categories.
The first prize - the silver Award for Best Use of Native Advertising - HeadOffice won with "Dag Honden/Dag Katten" for its client MARS. The jury was charmed by the relevant content creation with the two special petlover editions of Flanders' biggest weekly magazine 'Dag Allemaal'.
The jury rewarded HeadOffice also with the silver Award for Highest conversion response for its educational gamification concept for Royal Canin pet food. This concept resulted in a global record for a subscription campaign.
"Random Acts of Adventure", our engagement boosting concept with inspiring social formats for outdoor specialist A.S.Adventure, received applause from the jury represented by a silver Award for Best Use of Social Media.
Last but not least, and also for A.S.Adventure, HeadOffice won a bronze Award for Best Use of Ambassadors and a Craftsmanship Award for Best Print Publication B2C with the renewed "A.S.Magazine".
Winning awards for online, for social media and for print… It not only makes us proud, it shows also that HeadOffice's global content marketing approach pays off on all levels.