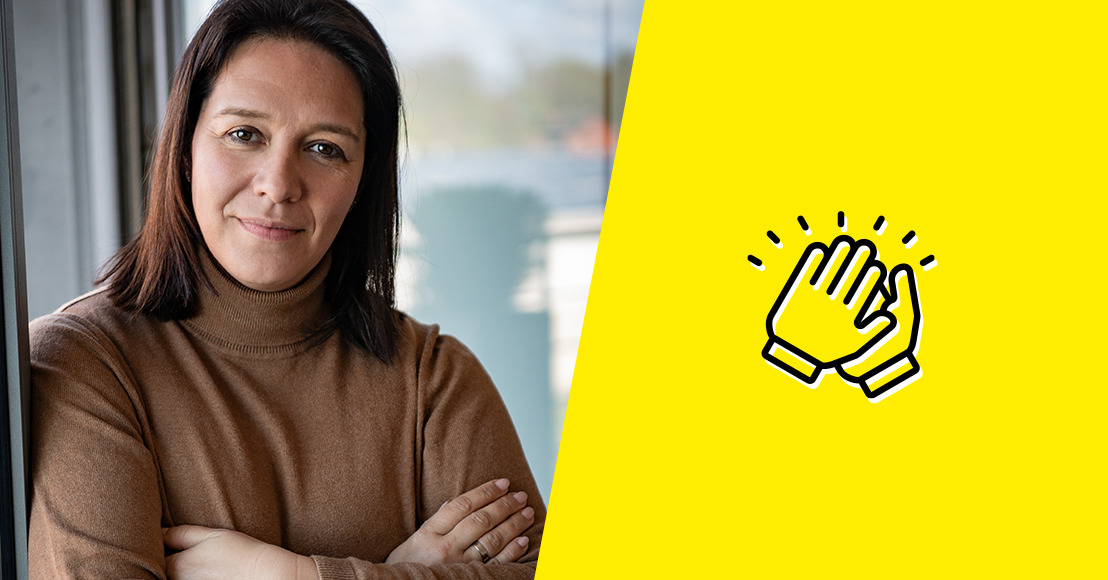 HeadOffice selects Evi Malcorps as new CEO
Friday, April 29, 2022 — Starting from 02/04/2022, Evi Malcorps will be stepping into the shoes of CEO at HeadOffice. Her predecessor and co-founder Gilles Van Lembergen will remain exclusively associated with HeadOffice in the role of Strategic Business Advisor.
"After exactly 20 years at the operational helm, I am now handing the reins to Evi with full confidence," Gilles Van Lembergen comments. "Of course, I will remain exclusively associated with HeadOffice, and I will keep supporting existing and new clients of HeadOffice whenever necessary as a Strategic Business Advisor. This might seem like a drastic change, but anyone remotely familiar with the ins and outs of HeadOffice will know that by appointing Evi to the role of CEO, we are simply bringing our external company structure in line with what has been our everyday reality internally for a while."
Evi Malcorps has been working at HeadOffice since 2007. In 2018, she stepped up to a management role as Client Service Director, meaning she was already operationally in charge of the agency to a significant extent. And successfully so, as evidenced by her appointment to the role of HeadOffice CEO today.
Is Evi eager to get going after this official appointment, you ask? You bet! After all, she's renowned for her irresistible enthusiasm and boundless drive!
"Needless to say, this has given me an extra boost, and I'm even more eager now to start writing the next chapter in the HeadOffice success story. We've been through various evolutions in our sector over the past few years: content has become ever more important, expert advice has broadened, data has become indispensable and so on. HeadOffice has constantly had to evolve in line with these changes, and as a result, we have gained significant momentum in several areas. And that's something I'm proud of, as it has helped us reinvent and strengthen ourselves strategically, digitally and creatively. As a result — and rooted in our rock-solid content background — we're now able to help our customers achieve their business and marketing objectives even more effectively, and with even more enthusiasm and dedication," Evi Malcorps (HeadOffice CEO) adds.
Evi Malcorps will form the new Board of Directors together with Tim Pauwels (CFO).