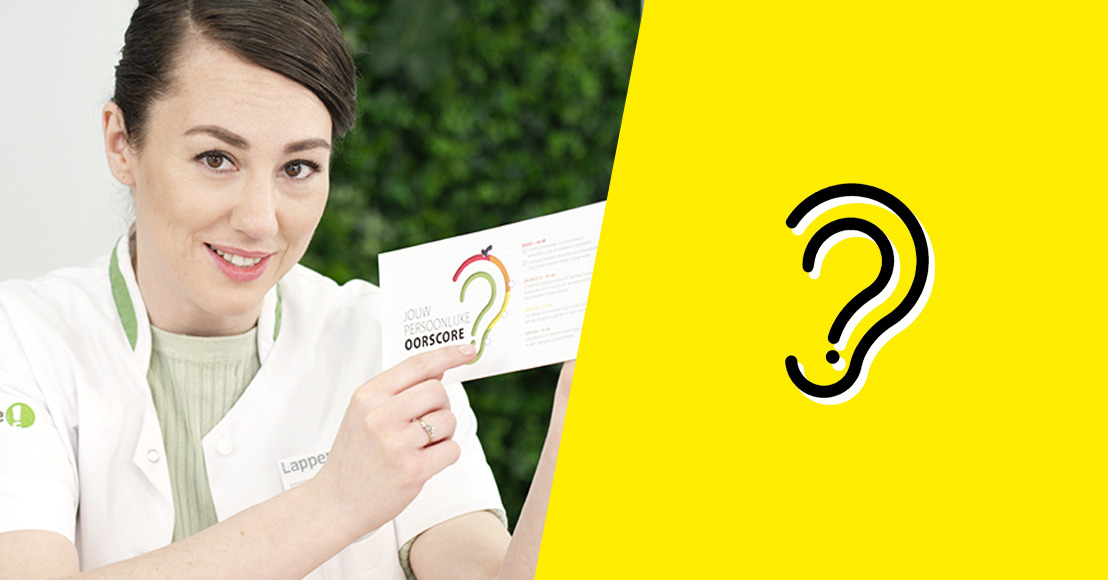 HeadOffice scores with Lapperre Audio Score
Tuesday, April 13, 2021 — During the corona pandemic, the importance of hearing seems to have faded into the background. To encourage people to continue to have their hearing tested, HeadOffice introduced the Audio Score campaign for Lapperre – using four colours as a simple hearing score to motivate people to find out how their hearing has been affected.
The briefing for this campaign was twofold. On the one hand, HeadOffice was asked to highlight the problems associated with hearing. On the other, the campaign aimed to encourage people to come to the Lapperre Audio Score days and have their hearing tested in complete safety.
To shape this campaign, HeadOffice developed the Audio Score label. The label gives Lapperre customers clear insight into how their hearing is doing. The free hearing test is available during the Lapperre Audio Score days, and customers receive their personal hearing test score immediately afterwards. The score is written on a card bearing the ear of the campaign. Four scores are available: green, yellow, orange and red. Each score has a (short) definition and the necessary steps the person – if necessary – are advised to take. The Audio Score label is a smart way for people to get an insight into their hearing.
"When HeadOffice proposed the concept of the Audio Score, we immediately agreed. Of course we want to sell hearing solutions, but we also want to contribute to awareness about hearing care, and this is perfectly summed up with the Audio Score", says Anne Abbeel, Marketing Director of Lapperre Hearing Solutions.