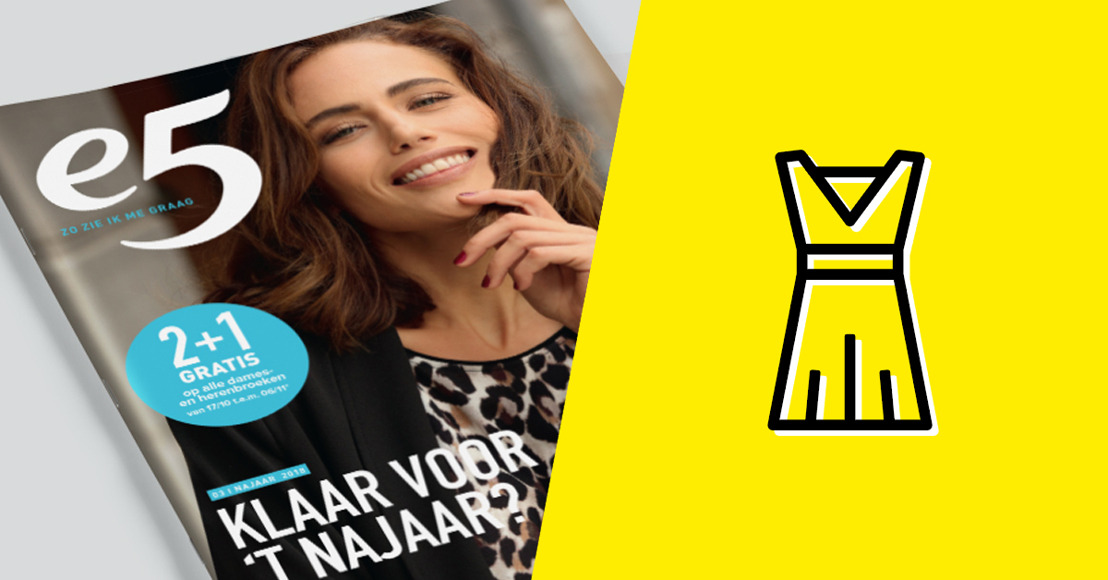 HeadOffice rolls up their sleeves for e5 mode
Tuesday, January 22, 2019 — Last summer Belgian fashion retail chain e5 mode matched with HeadOffice to create a whole new look for its content marketing.
E5 mode aims to broaden its audience with customers younger in age and/or at heart. So HeadOffice drew the pattern for a whole new cross channel content marketing approach. First we gave the folder a thorough make-over, both in design as on a content level, and we are already looking forward to tackle more content channels in 2019.
"HeadOffice convinced us with modern print and digital content formats and an extended content calendar that would get the right messages to the right audience by optimizing channel integration," tells Olivia Devuyst, marketing manager at e5 mode.
"We are very pleased to already reap the results of this way of working in our folder, on our social media channels and in the amplification of our Personal Shopping experience MyStyle. We look forward to what our collaboration will bring in the future!"