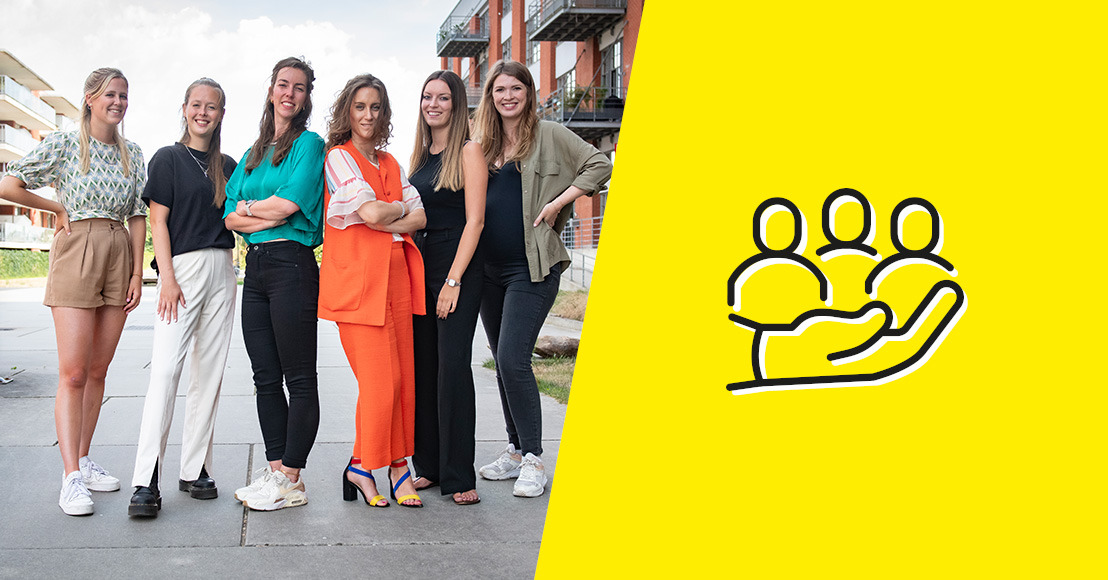 HeadOffice now has another six clever 'heads' in the 'office'
Wednesday, September 7, 2022 — The clientele of HeadOffice, the content and communication agency from Herent, has been growing steadily in recent months, so the staffing levels had to keep up. Six new profiles were recruited in a relatively short time. Yes, for HeadOffice, the summer holidays turned into a big hiring spree!
For example, Loriana Cappiello started as an account director for Federale Verzekering and Zespri. She comes highly equipped with experience gained at JIM-Medialaan, BBDO, Kunstmaan, and Hans Anders. Marie Smeets started as an account manager for the social and online part of A.S.Adventure. She then transferred from the A.S.Adventure Customer Care team to HeadOffice. In addition, Davina Janssens, with her three years of experience at MediaCom, was brought in as an account manager for high-profile client Lapperre.
Three young recruits were also hired. Amber Dupont started as an account executive and holds a bachelor's degree in event and project management and a second bachelor's degree in advanced business management. After her spring internship at HeadOffice, Imke Maes was also offered a contract as an editorial executive. With two bachelor's degrees in the digital marketing sector, she has already acquired a great deal of knowledge that she now very enthusiastically wants to put into practice. The list of six newcomers is completed by Chloé Peeters, who joins the digital team as a digital media expert. She has a master's degree in communication sciences with a major in media psychology and, above all, tons of passion for social media.
With these six additional clever 'heads', HeadOffice is more ready than ever to pamper its clients even more.