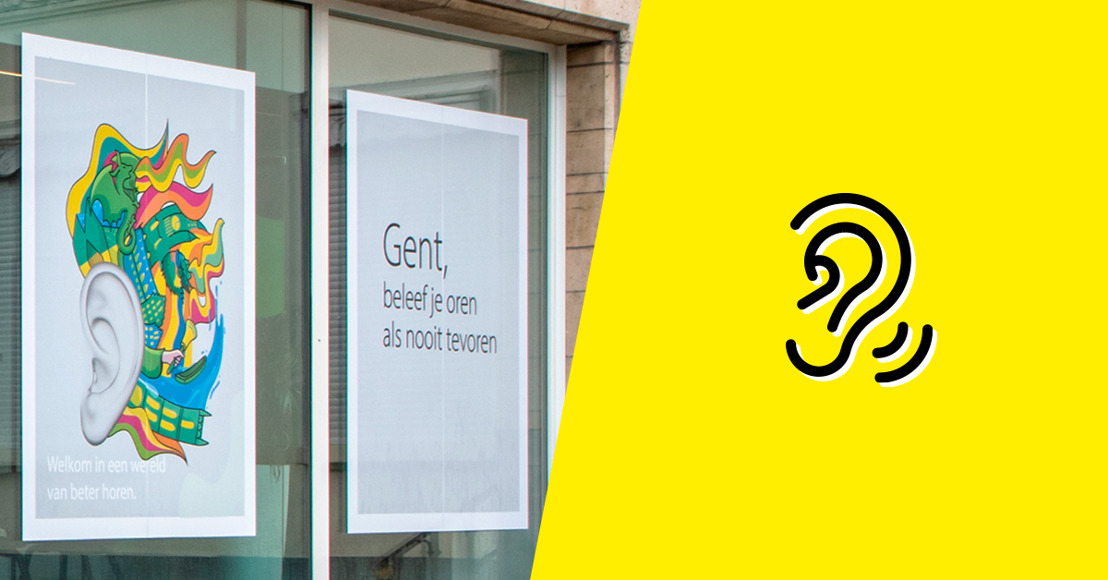 HeadOffice makes Ghent prick up its ears for 'World of Hearing by Lapperre'
Monday, September 20, 2021 — Every citizen of Ghent take note: Lapperre is opening its first concept store 'World of Hearing by Lapperre' in the city. For this launch, HeadOffice developed a campaign with Ghent's most recognisable sounds in the leading role.
World of Hearing by Lapperre is a brand new shop concept, located in the heart of Ghent, which focuses on hearing experience and perception.
Visitors can test their hearing in the Self Screening Room, learn more about Lapperre products and services via interactive tables and, in the Experience Room, hear for themselves how hearing aids can make a difference. It's an innovative concept (and a first in Belgium) that called for a launch with a Ghent tinge. And HeadOffice was delighted to hear all about it!
Ghent in colours, scents and especially... sounds
In order to show the new shopping experience to as many people as possible within the target group (and encourage them to drop by), we created a concept that was sure to catch your eye in Ghent.
HeadOffice focussed on the characteristic sounds of the city, including the Belleman, the belfry and the Buffalo. This translated into a targeted TV ad that was supported by a key visual by Ghent illustrator Stefanie Verhoeyen. To emphasise the local aspect even more, the baseline was also given a hint of Ghent. 'Ghent, use your ears like never before' stimulates curiosity and tempts people into visiting 'World of Hearing by Lapperre'. You will most certainly use your ears like never before!
'Every proud citizen of Ghent wants to continue enjoying all of Ghent's beautiful, characteristic sounds. The ideal reason to come and find out more about Lapperre's new shop concept in which accessibility and the positive experience are central,' says Stijn Jacquemyn, Creative Director at HeadOffice.
Besides addressable TV, HeadOffice also developed an extensive online campaign to appeal to the people of Ghent within the target group. Door-to-door advertising then further convinced them to come and discover the new Lapperre shop concept for themselves.