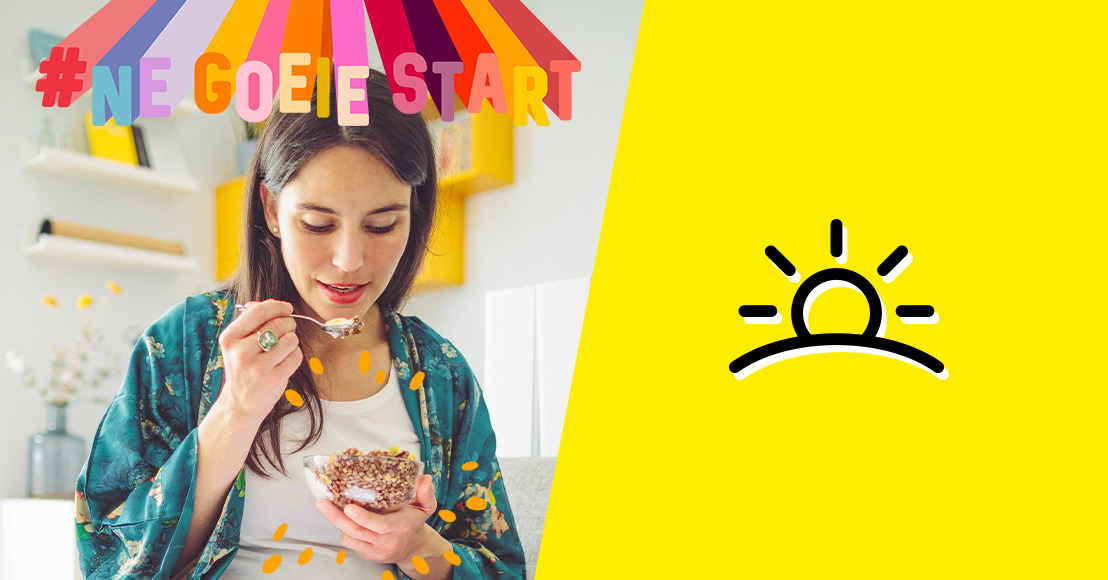 HeadOffice gives Zespri #ATastyStart
HeadOffice positions Zespri Kiwifruit as the breakfast partner
Friday, June 19, 2020 — Breakfast is the most important meal of the day, and with the right ingredients you get an energetic start. Zespri kiwis are a healthy source of vitamins and vitality. A great starting point for Zespri to own breakfast time. After the successful Vitalitijd campaign, HeadOffice was also asked to develop a strategy and concept for this. The result? #ATastyStart, a tasty content format for that regular breakfast date.
The new kiwi season started in May and Zespri was happy to highlight its launch. As a strong growth brand, Zespri wants to become the number 1 fruit. This is why a new international brand identity 'Healthy can be that good' was developed, along with a new look and feel. HeadOffice translated this into a content strategy and communication suitable for the Belgian and Dutch markets.
Kiwi strategy and manifesto
HeadOffice drew up an efficient strategic plan for positioning Zespri kiwis as the top of mind fruit, and to claim breakfast time. "In addition to breakfast, the typical mid-morning snack when energy levels drop is a kiwi moment of choice," says Kirsten Pint, Marketing Manager Benelux. Based on that strategy, HeadOffice devised a clear and inspirational manifesto. This became the touchstone of the new #ATastyStart campaign. Different manifesto videos each highlighted a different aspect, such as "Good Starters get a real taste for life. That's why Good Starters eat healthily, and why they are the vitamins in other people's lives."
#ATastyStart
HeadOffice started from the international priorities fruit on a mission and natural + taste. The first focuses on 'natural goodness and you decide', the second is that 'Zespri kiwis are the perfect tasty option for getting the most out of your life'. This resulted in the #ATastyStart​​​​​​​ feelgood campaign. Start your morning with a healthy, balanced breakfast and your day can't go wrong. Enjoy delicious Zespri kiwis daily and take advantage of that extra portion of energy and vitality.
Cross channel and country
In addition to #NeGoeieStart for Flanders and #LeBonDépart for Wallonia, HeadOffice also rolled out the campaign in the Netherlands with #EenLekkereStart. For implementing the always-on content strategy for the various target groups, it opted for a cross-channel approach, including interactive content formats on Facebook and Instagram (recipes, hacks and competitions), collaboration with Belgian and Dutch influencers, always-on storytelling on social media, native advertising, e-newsletters and a range of PR activities.