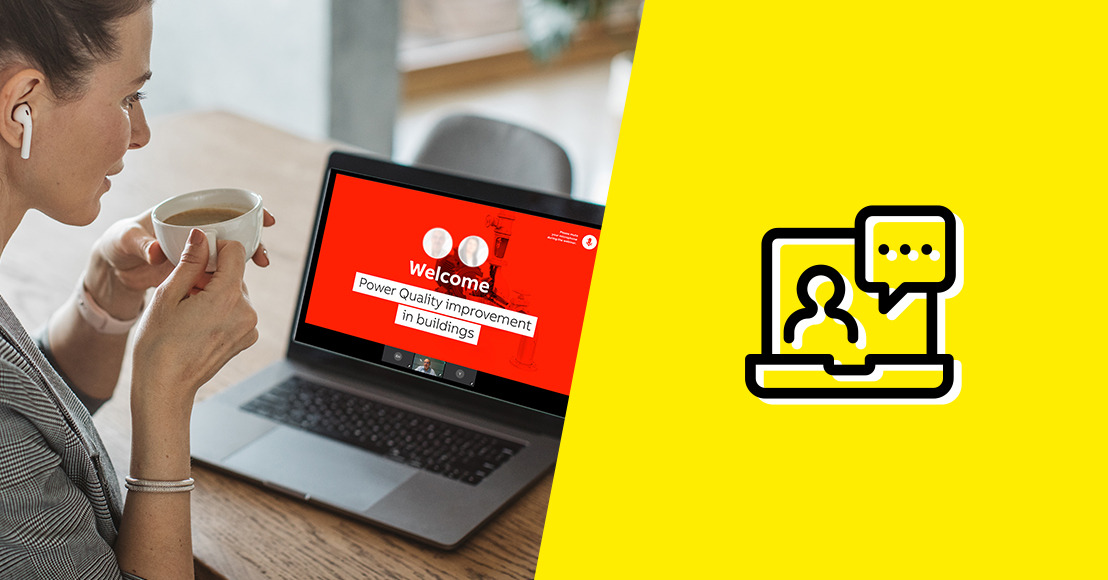 HeadOffice, from seminar to webinar for ABB
Tuesday, October 27, 2020 — COVID-19 has turned our traditional way of working upside down. Working from home has become the norm, and workshops, seminars and live events as we know them are (temporarily) out of the question. The solution to continue sharing knowledge, informing prospects and extending your network? A webinar! And that's exactly how HeadOffice helped ABB: by facilitating webinars as a challenging and creative way to reach their target group.
ABB is a large B2B player in the transmission industry. It operates in very diverse fields of expertise, such as process and product automation, electricity distribution, and products and systems relating to electrical, electronic and installation technology. The technology of the future? ABB is working on it today! ABB is also keen to progress in terms of communication and wishes to exploit the latest developments. And the expert advice offered by HeadOffice makes a real difference to ABB.
No seminar? Then let's do a webinar!
The near future? We're already there today! COVID-19 has simply accelerated the process, and companies understand more than ever that the traditional manner is not the only way to present content. A webinar offers new perspectives. No more lectures, seminars or events as we know them: digital is more alive than ever! Plus, a webinar also challenges an organisation to be more creative, approach more experts and describe the target group more accurately in order to offer more targeted content. Those wishing to communicate with their customers today are advised to jump on the webinar train.
Its out-of-the-box effect is being demonstrated by HeadOffice with a series of webinars for ABB. Indeed, HeadOffice has facilitated a whole series of webinars for 3 sectors within ABB. There are free webinars about HVAC in which experts cover different topics. HeadOffice is now working on more webinars for ABB about chemicals and food & beverages.
Keen to work with HeadOffice on your own webinar?
Whatever your sector, a webinar is now the ultimate way to reach your target audience. Keen to explore the opportunities? HeadOffice is there to help you and your organisation. Get in touch with us and let's look at the possibilities to do something great!