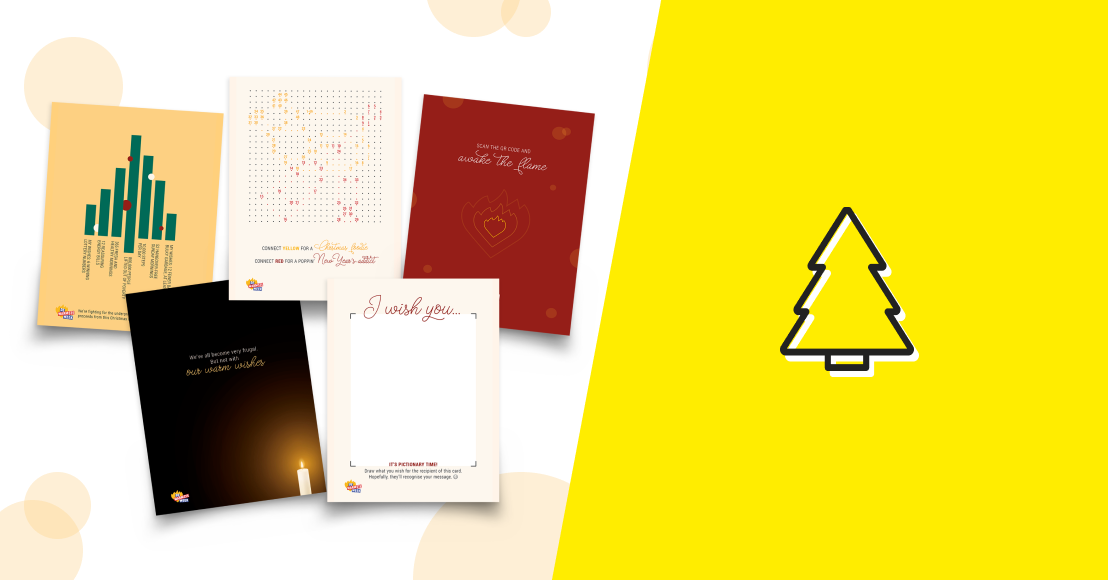 Headoffice fired up to fight for the underprivileged
Monday, December 19, 2022 — Well-being, health, and solidarity are recurring topics for many of our clients. These themes are also close to our hearts. So obviously, we didn't hesitate for a second when some colleagues came up with the idea of supporting 'De Warmste Week'.
We dove right in together and the result is a package containing five special greeting cards. Each card carries our own HeadOffice touch. One of them even comes to life digitally! They're perfect for sending a special card to your closest family and friends, in addition to your countless smartphone messages. Plus, you're also supporting the charity.
Creative Director Stijn Jacquemyn also confirms that there was no shortage of creativity. "Brainstorming with all the HO'fficers together… it was something different for once. But choosing from all those enthusiastic ideas; that was another matter! (laughs)"
The greeting cards were sold by our HO'fficers. All proceeds will go to 'De Warmste Week'. To our clients this year, we will send not just one greeting card, but a whole package of 'De Warmste Week' greeting cards, with which they can spread their warmest wishes further themselves.
"It feels good to get this done together even in a busy period," says CEO Evi Malcorps. "It's only been one week and we've already collected around €3,000. I'm very proud of the efforts of all our colleagues!"
Thank you to printing company Baillien & Maris and PLAYAR for helping realise our ideas and thus doing their bit too.