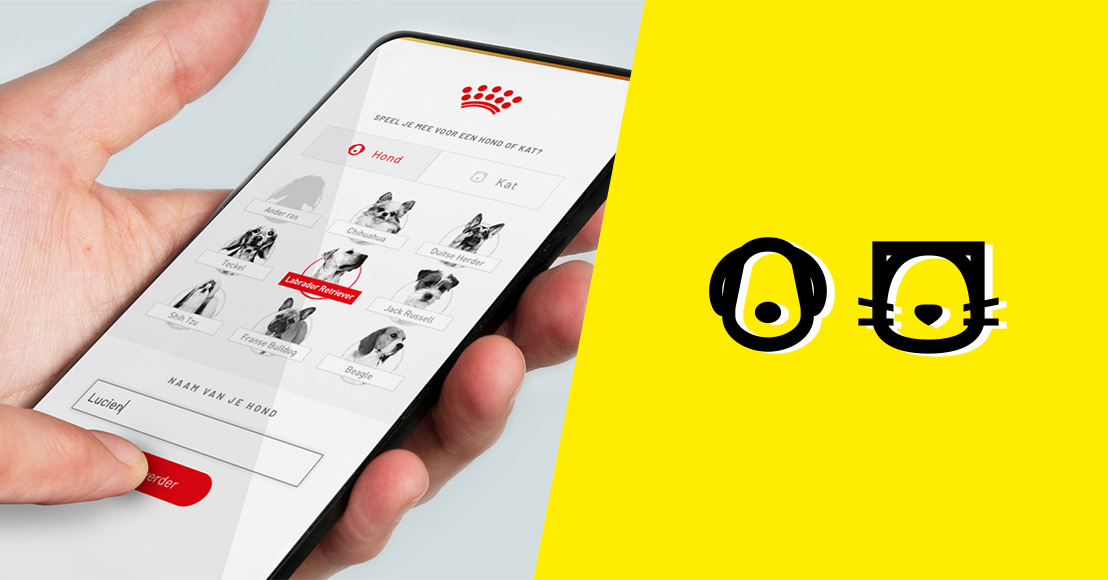 HeadOffice feeds Royal Canin with a global record for subscription campaigns
Friday, February 1, 2019 — Royal Canin looked at HeadOffice to enrich their database and create brand awareness for their Royal Canin brand. The results where record-breaking.
Royal Canin has a very large product portfolio for premium pet food. The 'Breed Health Nutrition' assortment is optimized for 31 separate breeds of cats and dogs, making every nutrition as unique as the pet that gets to enjoy it.
Royal Canin approached HeadOffice with the objective to increase their brand awareness, to push the differentiation of its product and to enrich their database. All this while telling their story about health nutrition in a consumer-friendly way.
HeadOffice provided a gamification concept where pet owners must guess the unique breed characteristics of their beloved animal. Participants receive €5 discount on their next purchase and can win a year's worth of Royal Canin pet food. In the tail of the quiz, players find out that Royal Canin's Breed Health Nutrition answers to dogs and cats' specific needs and cares.
The interactive game, UX optimised for data collection, was hosted on a dedicated platform, pushed via owned and paid media & distributed to Royal Canin sales points.
Isabelle Michaud: Marketing & Portfolio Manager Royal Canin: "The campaign resulted in a global record for a subscription campaign. Never have I been so proud as I am right now of a marketing campaign."
The results were record-breaking, beyond expected KPI's and even global benchmarks, with 43.420 unique players and 23.484 additions to their database. Well played, Royal Canin & HeadOffice!