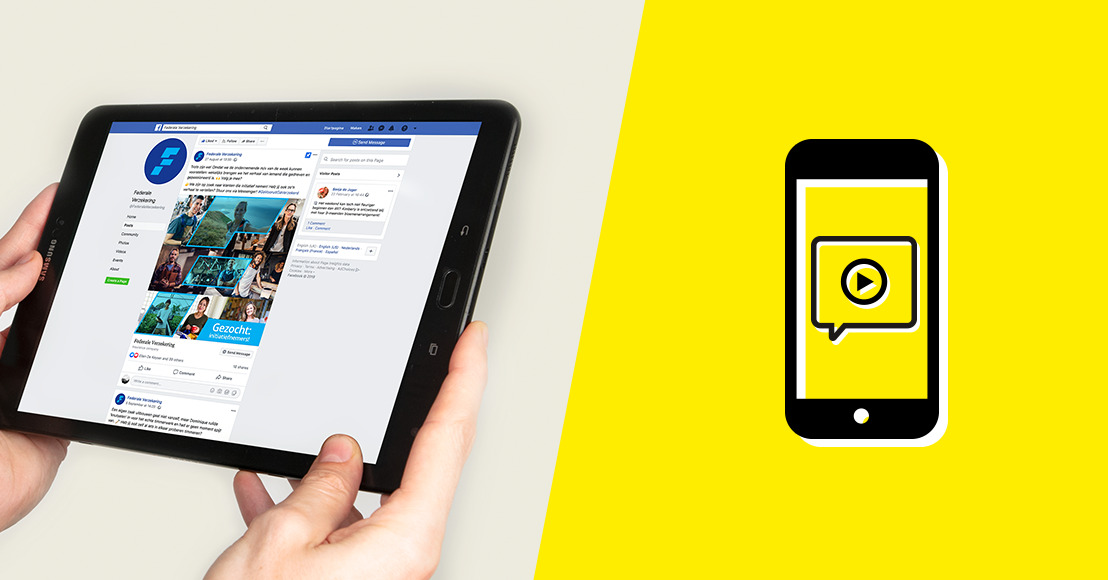 HeadOffice ensures authentic social content for Federale Verzekering
Thursday, September 26, 2019 — In addition to two powerful magazines, HeadOffice also ensures authentic social content for Federale Verzekering.
HeadOffice has been in charge of Federale Verzekering's magazines since 2015. As from now, HeadOffice will also ensure inspirational content on their Facebook and LinkedIn pages.
As a cooperative enterprise, Federale Verzekering and its clients are always on the move. With this in mind, HeadOffice launched a social format with true stories. A househusband slash carpenter? Graphic designer and tattoo artist? These inspirational stories of enterprising policy holders are the beating heart of Federale Verzekering. From now on, you can see their success stories on Facebook and LinkedIn every week.
Thanks to their client contact, Federale Verzekering employees meet these strong initiators on a daily basis. They collect the authentic stories that HeadOffice uses.
"One at a time, you see authentic clients and stories in the videos. We note that these stories move, inspire and motivate other clients to be entrepreneurial themselves. And entrepreneurial spirit is exactly what we want to encourage," says Franck Vanden Eede (Digital Marketing Manager, Federale Verzekering).
Thanks to this social format, existing as well as new policy holders feel more than ever that Federale Verzekering not only supports them financially, but above all, if things don't go as planned, contributes to their ambitious plans for the future.