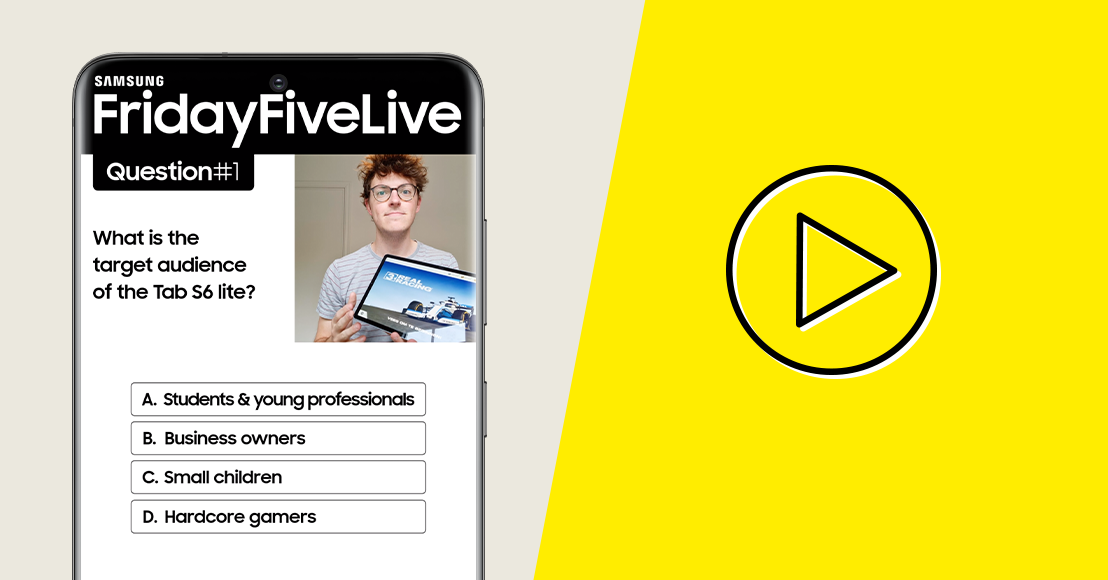 HeadOffice creates 'corona-proof' B2B content formats for Samsung.
How Samsung ambassadors use engaging videos to remain top of mind with the sales force.
Tuesday, June 2, 2020 — As a brand, it's important to be visible at the right time, even top of mind, to build a valuable relationship with your target group. But how do you do that during a crisis when involvement is at its lowest? In response, HeadOffice came up with two attractive content formats for Samsung and, through them, created regular meetings with its sales force.
"Our Samsung ambassadors visit the retailers and operators who sell our mobile devices every day," says Laurens Neyt, Senior Retail Operation Manager at Samsung Electronics Belgium. "For the sales force, these ambassadors not only fly the flag for Samsung, they're also their first point of contact for their questions. When the shops closed due to coronavirus measures, we didn't want suddenly to go incommunicado. That's why we immediately went to HeadOffice to find creative content suggestions."
Hug, Help & Hook
HeadOffice introduced Samsung to the Hug, Help & Hook principle (see: https://covid19.headoffice.be). This shows how, in these times of corona, content marketing can help brands get closer to their audiences by helping and inspiring. Recognisable formats which create regular meetings make a major contribution to this. Interactivity is also an important element.
Let me entertrain you
Using this Hug, Help & Hook principle, HeadOffice took into account not only the zeitgeist, but also production limitations. It therefore created two interactive Facebook content formats with high gamification content: FridayFiveLive, a regular meeting for Fridays, and the DoTryThisAtHome challenge. So for example, all the ambassadors in the members-only Facebook group were not only offered entertainment and a chance to win vouchers, but also a subtle dose of 'entertrainment' as well.
Mission accomplished
The success of both formats was not only obvious from the positive feedback, but also from the figures. Over ten weeks, 65% of the members of the closed Facebook group watched the videos. What's more, the number of interactions increased by 75% compared with the ten weeks before the corona crisis started. Jeroen De Jong, Creative Director of HeadOffice explains, "The two Facebook formats made it possible to bring familiar faces into the living rooms of the sales force. The home movies brought authenticity and appealed as they had the right tone of voice for these current times."