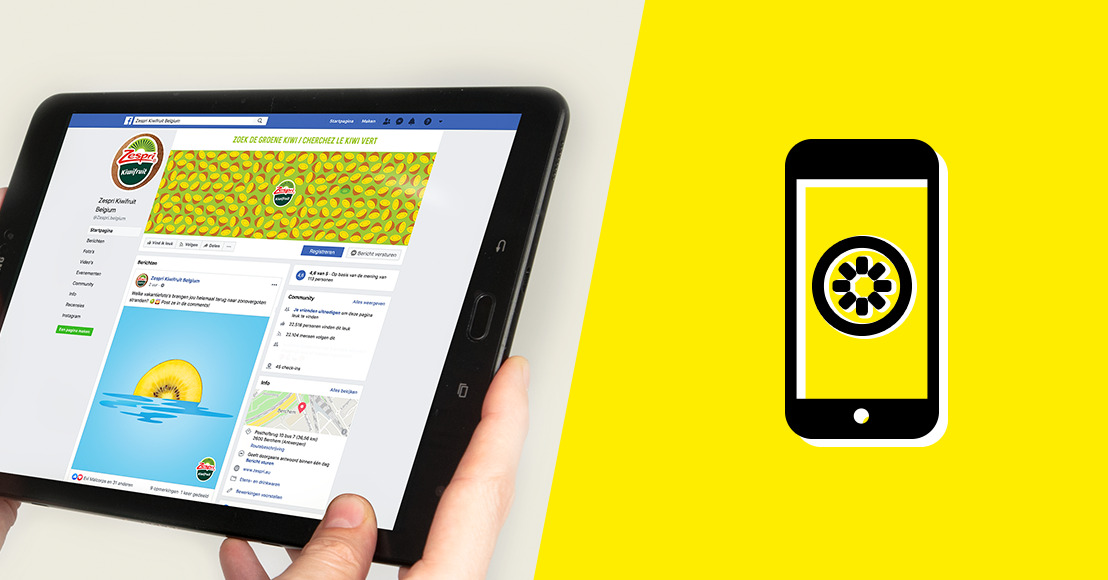 HeadOffice creates a juicy social media plan for Zespri Kiwifruit
Wednesday, October 16, 2019 — HeadOffice creates media formats with a playful 'kiwi point of view' which increase engagement for Zespri Kiwifruit.
Since April 2019, HeadOffice and Zespri Kiwifruit have worked closely in terms of social media. The main focus? To increase engagement on social media and strengthen Zespri's position as a top-of-mind fruit brand amongst Belgians.
First and foremost, HeadOffice defined a clear content promise in which the fun factor, namely the 'kiwi point of view', was central. From here, the social and creative team developed several formats to send the playful Zespri spirit out into the world via social media. After a short test phase, HeadOffice made some keen choices and only the best-scoring formats remained. Because of this, Zespri today has a distinctive tone of voice on social media through which it quickly built up an engaging community. The Zespri zest is here to stay!
In just a few months, the engagement rate on Facebook shot up from 0.97% in March 2019 to 3.41% in August 2019. Both organically and in advertising, the power of these social formats is undeniable. On both Instagram and Facebook, this format that linked up with situations and top topicals scored even higher, with response rates up to 16.34% and 5.20% respectively.
With reliable formats, an energetic approach and funny twists, Zespri achieved visual impact and engagement in no time, so quickly that it devoured its predefined KPIs. By continuing to maintain this approach in the future, it's only a question of time before Zespri becomes the outstanding go-to fruit brand for all of us.