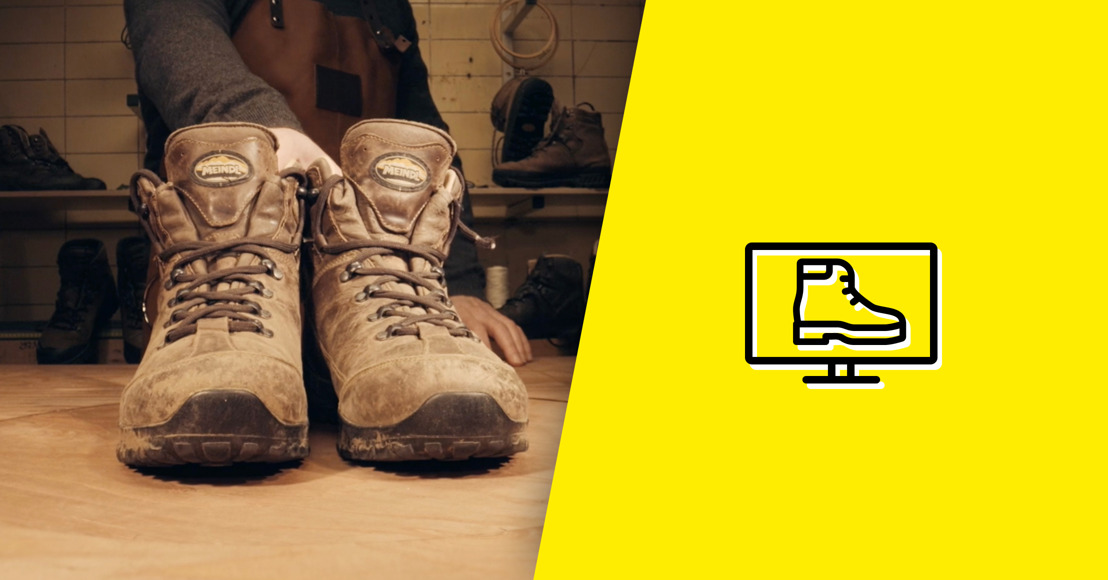 HeadOffice brings A.S.Adventure's extraordinary services into extraordinary focus
Thursday, June 8, 2023 — Belgian outdoor and lifestyle retailer A.S.Adventure has launched a shoe repair service for hiking shoes. This is unique in Belgium. Now, you don't have to toss out your hiking shoes because of a loose lace loop or a scuffed sole. Instead, you can have them maintained AND repaired by experts.
Such an extraordinary service requires extraordinary communication. Therefore, HeadOffice created a TV spot that portrays the shoe workshop in a unique way.

"Hiking shoes are more than just shoes: they take you to places and experiences. Clearing your head in the forest, clambering over barbed wire, jumping over a stream… or almost anyway: your hiking shoes always took care of you. A.S.Adventure's shoe workshop now takes care of them," Stijn Jacquemyn, Creative Director at HeadOffice, says.
The 20-second spot, featuring the hiking shoes of an A.S.Adventure employee, will be shown on online television in June. The signs of use of this frequently (and eagerly!) worn pair of shoes play the leading role and were captured with a special lens. "We chose not to portray the service itself, but rather the added value it offers."
This spot is part of a wider campaign around A.S.Adventure's range of services. Besides the shoe workshop, where you can go for shoe maintenance and shoe repair, the outdoor retailer also offers a laundry service, clothing repair, equipment rental, personal shopping, and foot measurement and analysis.
"Those who take good care of their gear can enjoy it for longer," explains A.S.Adventure Marketing Director Didier Neyt. "That's where A.S.Adventure is happy to help, with specialised services such as our shoe workshop."