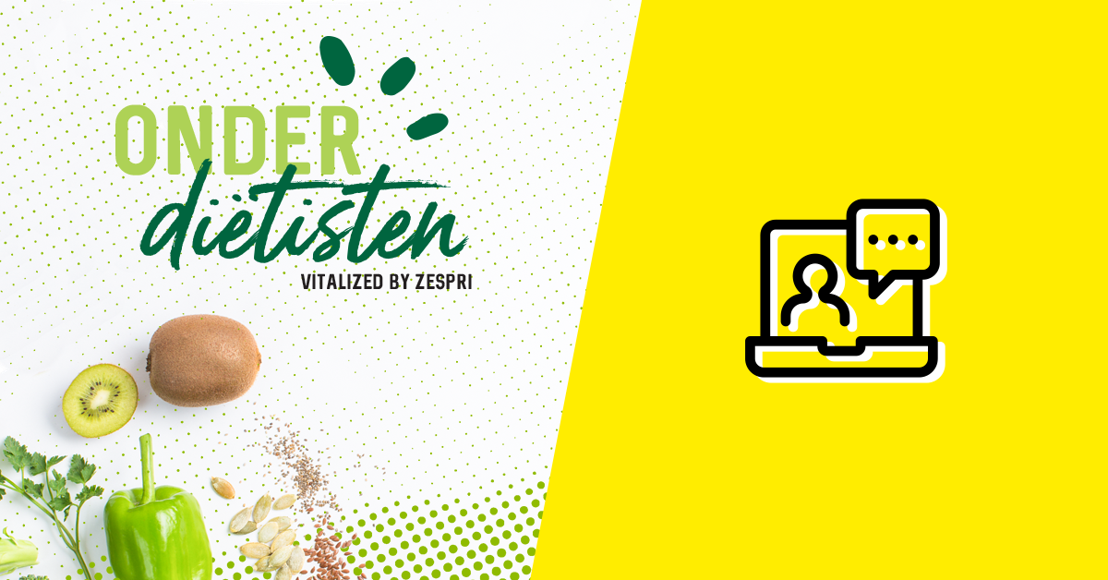 HeadOffice and Zespri enrich nutritionists with expert advice
Wednesday, January 12, 2022 — Dietitians and other nutrition professionals have an insatiable hunger for scientific knowledge. With 'Onder Diëtisten, vitalized by Zespri', HeadOffice offers a platform on which they can find scientifically relevant information in an accessible, creative, and substantiated way.
Kiwi brand Zespri wants to stand for more than just the healthy fruit brimming with vitamin C. The brand wants, with the help of HeadOffice, to promote health – in the broadest sense of the word. This idea gave rise to the wonderful initiative 'Onder Diëtisten, Vitalised by Zespri', with the aim of inspiring and imparting knowledge to professionals in the field of nutrition and dietetics.
An insatiable hunger for… information
'Onder Diëtisten, vitalized by Zespri' is a platform where dietitians and nutritionists can learn about various topics within their field. It is a platform for professionals by experts. They will find videos on various topics within the sector, ranging from the low FODMAP diet to the importance of nutrition in the first 1,000 days of a child's life, as well as useful tools and info sheets.
HeadOffice will introduce the target group to the platform via a digital campaign and partnerships, together with the Flemish Professional Association of Dietitians (VBVD) and the French-Language Union of Professional Dietitians (UPDLF) in Wallonia.
Relevant content for the right target group
HeadOffice chose not to approach the target group commercially, but to take advantage of the expertise and knowledge. We created relevant content that dietitians can use in their own way. The tools are useful to use with their patients, the info sheets elaborate on the health aspects of kiwis, and the videos with experts sharpen their knowledge on relevant nutrition topics. And it is precisely by transferring this knowledge that 'Onder Diëtisten, Vitalised by Zespri' contributes to the health of all those who need it.
Discover more at www.onderdietisten.be