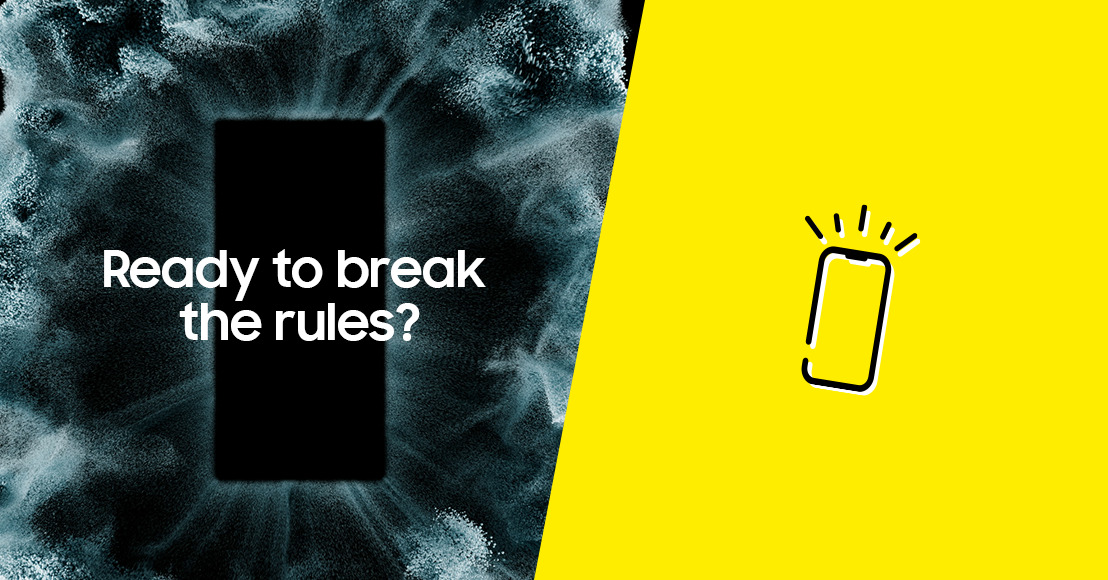 HeadOffice and Samsung continue to break the rules
Tuesday, April 26, 2022 — HeadOffice has been in charge of Samsung's training communications for no less than six years now, and their results just get better with each passing year. This is no different with the recent launch of the Galaxy S22 series.
Samsung launched its new smartphone, the Samsung Galaxy S22, in February of this year with the resounding slogan 'break the rules'. HeadOffice once again handled the sales staff training in Belgium.
Through an e-learning platform, a very successful private channel on Facebook, videos on YouTube, email communication, and in-store print communication, professional telecommunications salespeople in Belgium and Luxembourg learned about all the specifications and innovations in the Galaxy S22.
How do you keep a training course interesting and innovative? And how do you keep your target group motivated to learn (more) about your product on a voluntary basis? These are questions that Samsung and HeadOffice have been answering together for years.
Through continuous evaluation, techniques that work well are improved and creative new approaches are used to persuade salespeople to commit to Samsung.
Results
The livestreams of the training courses around the latest Galaxy S22 had no less than 220 selected Samsung salespeople from Belgium glued to their screens, immediately followed by 159 Belgian telecom salespeople, who took the time to learn a written course and take the accompanying quiz on the S-Academy training platform, where all content was also provided by HeadOffice. Shortly thereafter, the training content was made available to all salespeople, and since then, 257 telecom salespeople in Belgium have successfully completed the course.
Several times a year, this communication peaks with a launch of the South Korean brand, and during calmer periods, the bond between salespeople and Samsung is further strengthened.
The best result? A fantastic partnership between HeadOffice and Samsung, who know each other through and through, and an enthusiastic team of telecom salespeople who know and love the Samsung brand.