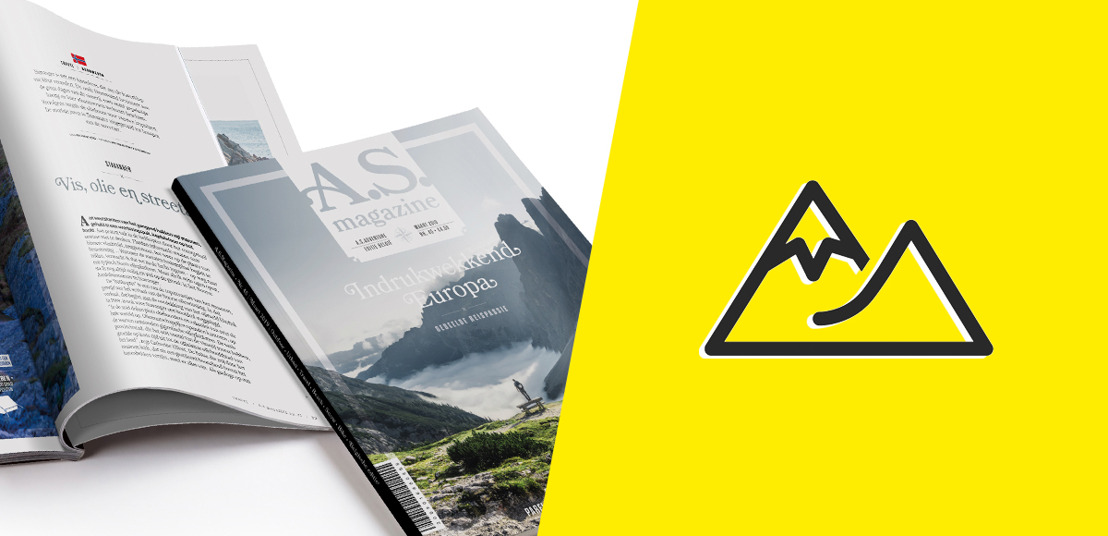 HeadOffice and A.S.Adventure swear by user-generated content in the redesigned A.S.Magazine
Monday, April 8, 2019 — HeadOffice and A.S.Adventure are combining digital and print in the brand-new version of the A.S.Magazine.
Belgian outdoor and lifestyle retailer A.S.Adventure believes that change is part of the adventure. That's why a radical makeover of A.S.Magazine, after four years, could not wait any longer. You think print is dead? Think again: A.S.Adventure took a giant step forward and opted for a magazine in which 20% of the content comes directly from collaboration with community members. Moreover, in 2 of the 4 editions, you will find 24 extra pages.
"Our content creators and designers haven't just adapted A.S.Magazine graphically, they've also adapted the content and strategy. The way people live their stories is changing and we see this as the ideal opportunity to integrate user-generated content," says Jeroen De Jong (Creative Content Director, HeadOffice).
Very often, inspired travellers and members of the A.S.Adventure community make an impression by using the hashtag #asadventure. These are not influencers, nor seasoned travel journalists. They are adventurers with an authentic, curious perspective, whose digital story can now become tangible in the physical pages of A.S.Magazine, thanks to direct contact with HeadOffice.
The first new-look A.S.Magazine was released to the world in March 2019. What was on the cover? An impressive Instagram photo of an A.S.Adventure ambassador. This time it was taken from far afield, next time it could be closer to home. Online or offline. Scroll, scan, read, because adventure is everywhere.