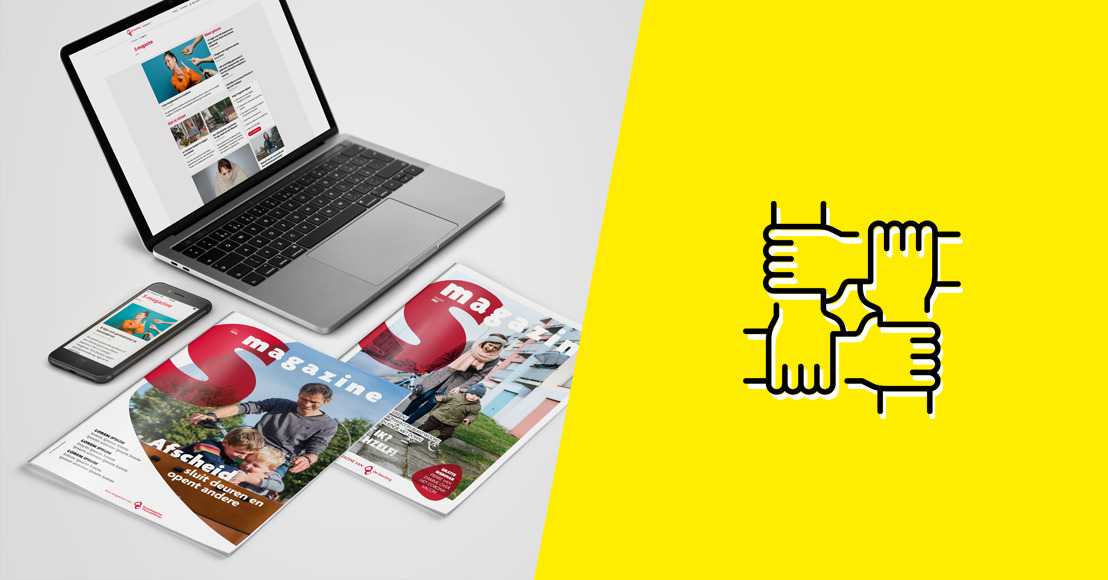 HeadOffice affiliated with Socialistische Mutualiteiten for another 4 years
Tuesday, February 1, 2022 — Following a public tender process, Socialistische Mutualiteiten has opted to renew its partnership with HeadOffice for another 4 years.
Ever since it was founded, Socialistische Mutualiteiten has been working hard to pave the way towards everyone having the right to quality, affordable, and accessible healthcare. These endeavours are reflected in an exceptionally inclusive approach with concrete benefits and services for every member, however diverse their background.
Continuing to build on the successful foundations of the past 4 years
Socialistische Mutualiteiten and HeadOffice are no strangers to one another. The mutual health insurance fund has been a loyal client of HeadOffice for the past 4 years. During this time, the agency handled the editing, production, and everything in between for S-magazine, its member periodical, and it successfully completed the process of switching members from this print publication to an online version.
Another tender, another success for HeadOffice!
After several rounds, HeadOffice eventually emerged as the winner. The agency's focus was on optimising the existing content ecosystem and the further development of that system with a view to achieving maximum ROI. Socialistische Mutualiteiten praised HeadOffice's approach due to its 'strong campaign concept' and the way in which added value was created by efficiently and effectively reaching out to the intended target groups.
More than ready for the next 4 years!
To HeadOffice, winning this pitch signifies more than just the continuation of an existing fruitful partnership. The agency is ready to assist this client with a dedicated and experienced team that intends to focus more than ever on a digital approach for the impactful distribution of relevant content.