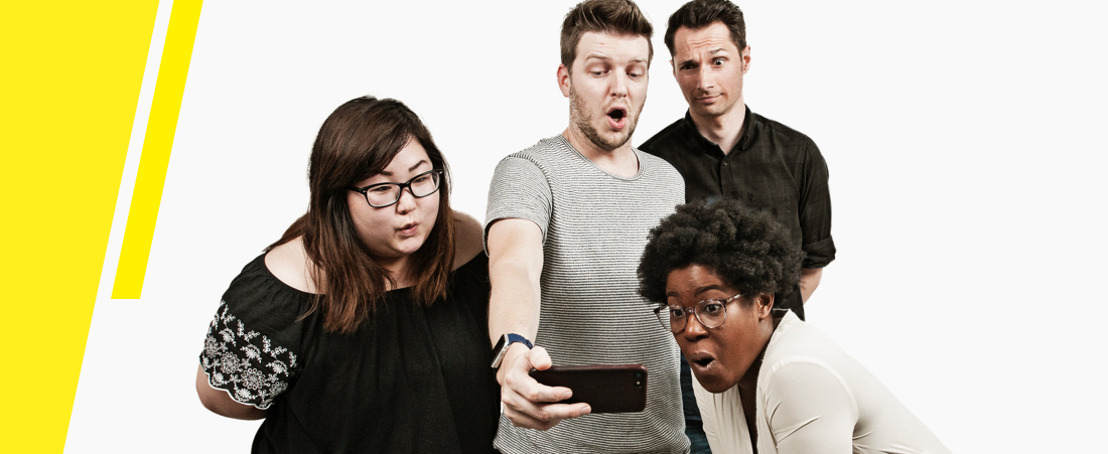 Head Office strengthens its social team
Wednesday, May 9, 2018 — Since the appointment of three new members, Head Office's social media department is now stronger than ever.
According to the '2018 Benchmark, Budget and Trends research' of the Content Marketing Institute, now 89% of all B2C marketers use social media as primary medium to distribute content. This shows that over the years, social has matured into something that demands marketers' primary attention.
To keep up with the rapidly evolving nature of social media, it is necessary to invest in following these trends and updates. Therefore, Head Office has welcomed three new faces to the social media team.
The new HO'fficers are:
Tom Cole as Content Creator
With years of experience at agencies such as BBDO, TBWA, Duval Guillaume and most recently at Brussels Airlines, Tom will most certainly bring creative power and know-how to the (kicker) table.
Diana Fu as Community Manager
Diana has previously worked for Maasmechelen Village amongst other and continues to show her strong skills (and big smile) as a social manager, working dedicated for A.S. Adventure.
Abigail Singo-Magou as Media Buyer & Conversation Manager
Talented Abigail has gained her experience in social advertising with Blue2Purple and later Vente-Exclusive. Besides conversation management, she will mainly focus on the performance part of our social media clients.
The team is managed by Jelan Vandevenne, Head Of Social.
"With Tom, Diana and Abi on board we can definitely take our social media to the next level and bring brands and customers even closer. I am happy that the team has grown and excited to see what we'll realize in the future. I am confident we have the ability to service our clients even faster, more effective and more creative than we have already done so far."
Evi Malcorps Operational Director, www.headoffice.be
Jeroen De Jong Creative Content Director, www.headoffice.be
Pieter Berwaerts Head of Strategy, www.headoffice.be