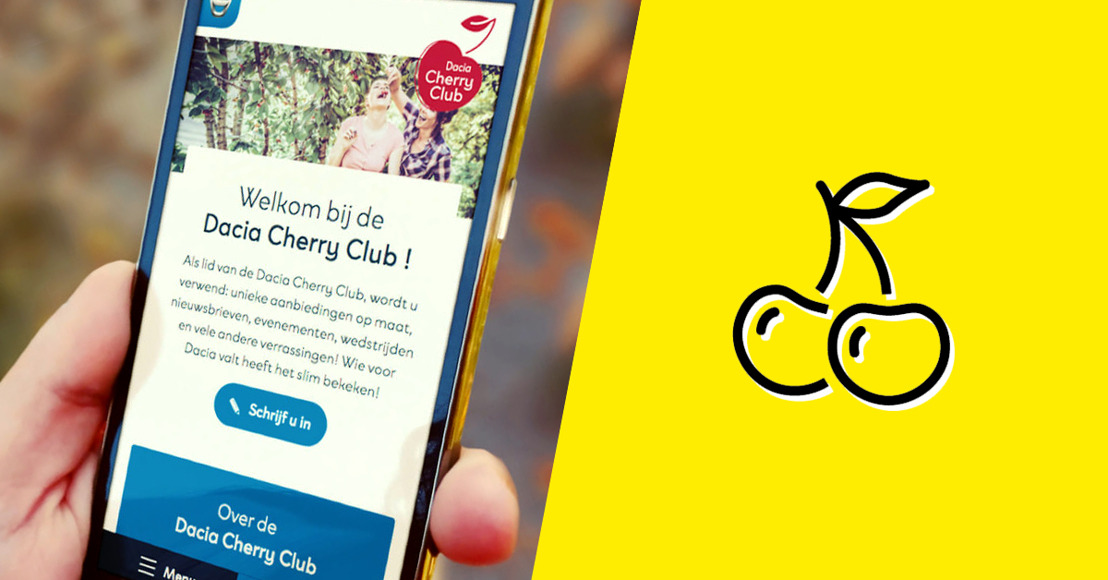 Dacia puts HeadOffice at the wheel for their loyalty platform
Wednesday, November 21, 2018 — Renault België Luxemburg asked HeadOffice to give their Dacia Cherry Club website a shiny new bodywork. But HeadOffice also took a look under the hood.
Dacia's Cherry Club website was already a few years old and urgently needed a profound update. They asked HeadOffice to fresh up the front end design. But the agency took the briefing the extra mile.
Not just the website itself got a new design and a complete new branding, the whole platform was taken care of. HeadOffice built a CMS platform from scratch, super secured and GDPR-proof like no other, as a solid base for the Dacia Cherry Club website. This allowed them to add new sections, automated competition pages and a lot of new content.
"We are very pleased with the outcome of what initially was a pretty straightforward briefing," says Ingrid Claeys, after-sales communication manager at Renault België Luxemburg. "Not only have we received a renewed website and Dacia Cherry Club logo, the ingenious back end design also gives us a lot of options and future expansion possibilities."
Take a look at HeadOffice's cherry on the cake: https://www.daciacherryclub.be/nl