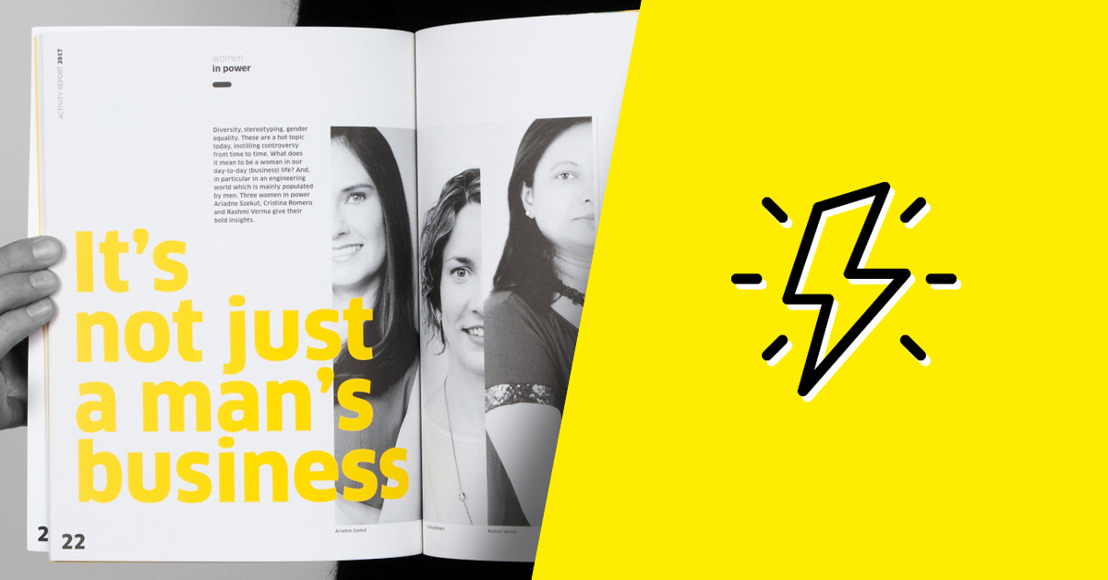 Cutting edge technology: that's Tractebel and HeadOffice
Wednesday, December 5, 2018 — For the second year in a row, Tractebel trusted HeadOffice to make their cutting-edge activity report in which online and offline content truly enrich each other.
Every year almost every listed company makes a boring activity report to check off their list of to-do's. For many it's nothing more than an obligation. But not for Tractebel and not for HeadOffice.
Together, Tractebel and HeadOffice made a beautifully designed activity report that really embodies the cutting edge technology Tractebel developed and worked with during the previous year. By working with actual cut-outs throughout the entire magazine, this activity report is one that really catches the eye.
The activity report shows realizations from the past year in interesting stories from around the world. The articles were then enriched with extra content which was accessible through the 'Layar' app. Not only was the activity report actually worth reading, the app then brought Tractebel's stories to life.
The printed activity report went hand in hand with a dynamic webpage showing Tractebel's vision of the future. With this project HeadOffice has demonstrated once again that content in both print and online not only completes but even strengthens each other.