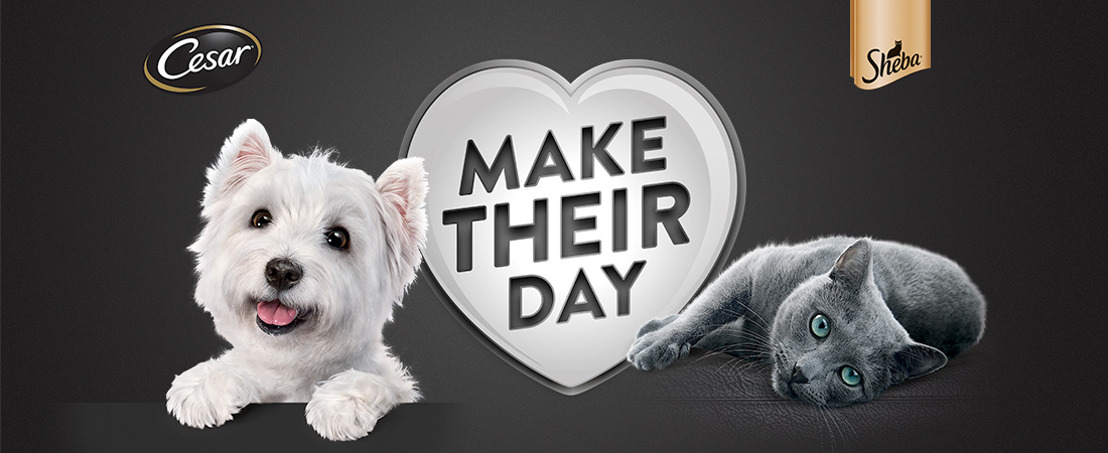 A picture with the fluffiest member of your family
Thursday, February 16, 2017 — Have you always wanted to have a professional shot taken of you with your cat or your dog? The 'Make their day' campaign is helping Head Office generate greater visibility for the Mars brands, while offering cat and dog owners a unique souvenir. Say cheese!
With its international 'Make their day' campaign for Mars, Head Office is shining an extra spotlight on the special bond we have with our favourite pets. How? By organising a competition in which you could win a professional photo shoot with your beloved dog or cat. It's only then that your family album will truly be complete. And above all you will definitely make their day with 1 of the 50 free special Sheba, Cesar, Whiskas, Pedigree and Catisfactions treat packs.
The campaign's take-off has already met with success! Over the past week, loads of dog and cat owners dropped by our photo booth at Antwerp's Oudaan for a cheerful snapshot with their fluffy four-legged friends and a coupon for an extra treat to top the whole experience off.
>> Would you like to have a crack at a professional photo shoot with your pet? It's not yet too late for you to take part! Why not try your luck and submit a super-fun pic of you and your dog or cat before the end of February to www.maketheirday.be.
Hanne De Wit Press & PR, www.headoffice.be